As tech fans, we often go to shows looking to enjoy ourselves and also to be impressed by those subtle signs of clever technology at work.  With many of the big shows in Las Vegas and New York, the blending of skill, artistry and technology is so subtle that you don't notice it.  So here are a few of our recommendations for shows to see in Vegas with those subtle tech touches and great entertainment.
David Copperfield – MGM Grand
When you love technology and understanding how things work, you will go two ways with magic – love it or hate it.  If you are in the 'love it' category and enjoy being wowed by the impossible, then you can't beat seeing David Copperfield at the MGM Grand.  This is the guy who made the Statue of Liberty vanish and levitated over the Grand Canyon.  It is also a great chance to get involved as the magician uses a lot of audience participation to make everyone feel part of the show.  And all the time, you will find yourself trying to figure out how he does it – good luck as most people have no idea!
O by Cirque de Soleil – Bellagio
Undoubtedly the most famous theatre company is the world is Cirque du Soleil and their latest show is called 'O', a play on the French word 'eau' meaning water.  This show uses a 1.5 million gallon pool and has an aquatic theme to it with everything from synchronized swimming to 60 feet high dives.  As with other Cirque shows, the special effects are a massive part and perfectly accent the skills of the performers.  Tickets can be hard to come by so check out special offers on dedicated websites such as BestofVegas to ensure you get your seat.
Terry Fator – The Mirage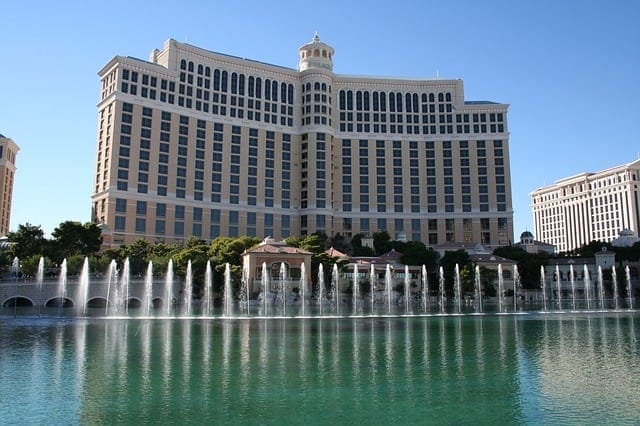 Seeing a ventriloquism in Vegas is like seeing Phantom of the Opera on Broadway – no visit is complete unless you have done it.  Terry Fator has amused over one million visitors since winning America's Got Talent back in 2007 and has a range of hilarious characters that he uses to entertain.  His ventriloquist skills are wide-ranging and impressive – Garth Brooks one minute followed by Lady Gaga and even Kermit the Frog!
Absinthe – Caesars Palace
Absinthe is definitely a show for the adults and is very raunchy and sexy but also very funny.  The wild and provocative acts of this combination acrobatics and cabaret show is something different and includes gravity-defying stunts as well as impressive feats from the cast.  It is held in a faux tent outside the hotel entrance and even features a foul-mouthed ringleader known as Gazillionaire.