Cancel your iceberg sightseeing trip to Greenland. You can now bring the glaciers to you. Or, at least, Sony announced the next best thing for gamers who have a fear of flying. The PS4 Slim is set to come out in an ultra-cool Glacier White in addition to its regular black model.
New Year, new console seems to be the motto at Sony HQ. A blindingly white system is one way to actualize this resolution, though we're not sure exactly why it's being offered. Don't get us wrong, a switch-up from the default black has resulted in a stunning, sleek design, and there's something to be said about its frosty aesthetics. But it's been called pointless, so it's not exactly necessary for anyone but Sony— which aims to make some extra cash on this newest addition.
We can't help but think it's a way to drum up some press for the unilaterally underwhelming response to the Slim. It's working, after all, but the press might not reflect in sales. In the immortal words of Michael Jackson, it don't matter if you're black or white. Regardless of the color on the outside, the Slim isn't proving worthy of the upgrade.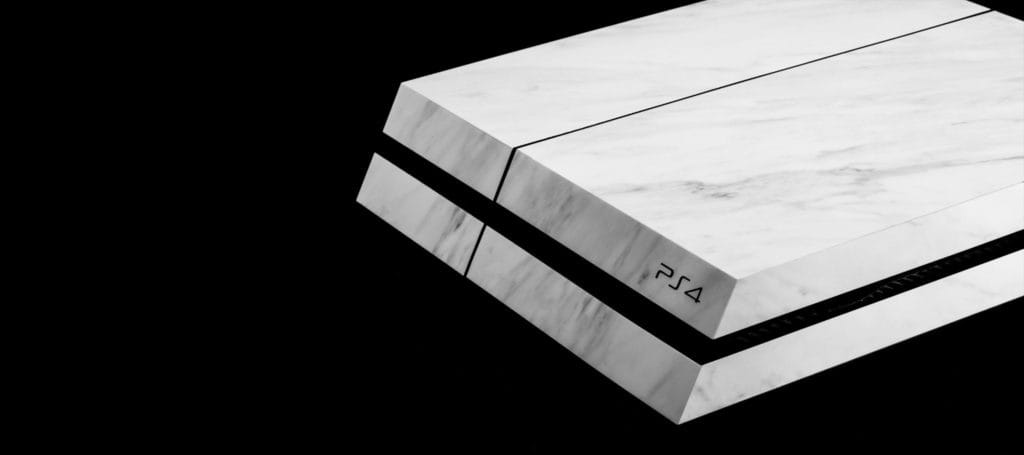 It shares the same internal specs with the original PS4. That means for the cost of a totally new console, you can still have that 1.6GHz 8-core processor, 8GB RAM, 500GB hard drive, and 1.84 teraflop GPU. The only things that are different are a few subtle design tweaks. True to its name, it's smaller than the original PlayStation, shaving off about an inch from each of its dimension. Designers also left out the standby light bar and kept its surface matte instead of the typical glossy finish.
But besides these minor changes to aesthetics, there aren't many reasons for gamers to make the jump to the Slim. Even the appeal of Glacier White isn't quite as attractive once you realize there are whitePS4 skins available at dbrand.com/shop/playstation-4 that achieve the same effect for a portion of the cost. Matte white isn't the only option either. A PS4 skin can take on any color you want, makingSony'swhite update as exciting as a jar of mayonnaise.
Maybe it's just a long overdue response to the Xbox One's snowy complexion. Not to be outdone by Microsoft in any way, shape, or form, why not add insult to injury by ripping off their signature white look?
We expect the Slim to receive a frosty reception from existing PS4 owners, regardless of its color. There's simply no incentive to pay for a whole new console for an alternative to black. We'll leave the Glacier White for those individuals who are new to PlayStation but lack a quality TV screen that the Pro requires.