Being proposed to by your significant other is an exciting time. Before you figure out which Azazie wedding dresses you should buy for your wedding you have an idea where your wedding will be. Many people like to have their wedding at a church; however, you only get married once, and you want to remember it, so why not a special destination?
Having a destination wedding can be pricey. Since you hope your wedding to be a one-time event, you might consider taking out a personal loan if your budget is limited or using a  crowdfunding site such as the Plumfund.com, which has helped so many other people to help pay for your wedding.
Today, we will go through five locations that would be an awesome place for you and your partner to get married. Let's get started!
Five Memorable Places To Tie the Knot With Your Special Someone  
The Big Island, Hawaii
If there's a place in the US you could find romantic, it's the Big Island in Hawaii. Home to the most active volcano in the world ands also famous for some natural wonders like waterfalls and black sand beaches. It's scenic beauty that makes it very attractive for many couples, especially as a wedding destination.
In the Big Island, there are several hotels and reception areas where you can hold your wedding, which some of them offer both great ambiance and atmosphere. Before and after your wedding, you can have a chance to explore more of Hawaii and experience fun at the beach and mountains as well as taking advantage of many excursions that are offered.
Paris, France
Paris is known as the City of Love, and when you are in Paris with your special someone, you may feel the sparks in the air. The French language sounds so elegant when spoken - even if the speakers are mad, what they say  comes out beautifully. The romantic atmosphere of Paris alone is enough to bring magic to your wedding.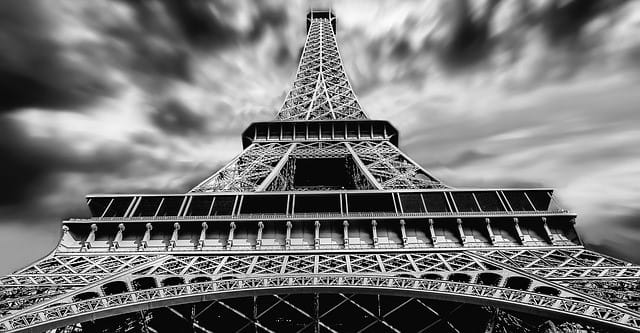 Jeju Island, South Korea
If Paris is the City of Love, Jeju Island in South Korea is known as the Land of Love. Not only popular as a wedding destination, it is also famous for being an ideal honeymoon destination as well. Like the Big Island in Hawaii, Jeju Island is filled with volcanic craters and beautiful beaches.
Vancouver, Canada
Vancouver is a huge and modern city in Canada. It's composed of several areas such as Coal Harbor, North Vancouver, West Vancouver, and Port Coquitlam.
This city is an ideal travel destination for couples because of its proximity to coastal areas. Furthermore, almost every place inside Vancouver is romantic, and is why many couples choose this city as an ideal wedding destination.
Sydney, Australia
Although Sydney is just another city in a developed country, its close proximity to Australia's natural wonders makes it one of most popular wedding destinations. With Australia's long coastline, you will never run out of options to choose for your perfect wedding.
Final Thoughts
Your wedding happens only once in a lifetime, and it's just right you give your best to make it more meaningful and significant. Having your wedding in a distant land is one of the best options you can do for that special moment in time.
The bottom line is to make your wedding happen at the right time and at the right place, and even though you're dreaming to get married in a faraway land you don't have too. What's important is you are able to find the perfect place for your wedding wherever it may be.