Have you ever heard of a Women's Circle? Essentially, it is a network of women who get together, listen to each other, and uplift one another. Another important aspect of a women's circle is for participants to reconnect with their "feminine" energy and make strides in areas like the body positivity movement. There are many different types of women's circles—like those that take place during a New Moon to help women set intentions and balance their energy. Whether you and your girlfriends are spiritual or not, there are so many benefits to regularly gathering with your friends for any reason. While this article will focus more on the spiritual aspect of a women's circle, you can easily apply this guide to any meeting with your girlfriends.
Having a strong group of female friends is very beneficial for women, studies show. Today, women juggle so many things like work, kids, side hustles, and a bunch of other things. Getting together with girlfriends who uplift and empower you on a regular basis can keep you grounded and feeling supported. Whether you and your girlfriends regularly get together or not, we have some advice on how to make your friendship closer while meeting more routinely.
Find an Activity
Do you and your gal pals have an activity that you all love to do together? Whether it's hiking, yoga, brunch, or movie night, getting together around an activity you all love makes the time more memorable and fun.
If you and your inner circle don't bond around a certain activity, maybe it's time to take up one. You can try attending a dance class or throwing clay. If you all just prefer to meet at someone's house and keep it relaxed, that works, too. The most important thing is finding time to get together. To really tap into the inner feminine, a lot of women choose to meet on days where there is a new moon to raise vibrations. You could involve crystals or setting intentions to help you and your friends connect to your inner power.
Encourage Everyone to Dress Up
Reconnecting with your inner feminine is such a powerful process. You can help yourself, as well as the women in your circle, find their divinity by encouraging them to dress up in cute plus-size clothes so that everyone feels confident and beautiful.
If you and your circle like to go for a more relaxed vibe, trendy plus-size lounge pants are always a great option. Opt for fabrics that feel luxurious and soothing on your skin like silk or soft cotton. For the perfect compromise between dressed up and comfortable, pair a blouse that makes you feel sexy and confident with a pair of plus-size leggings.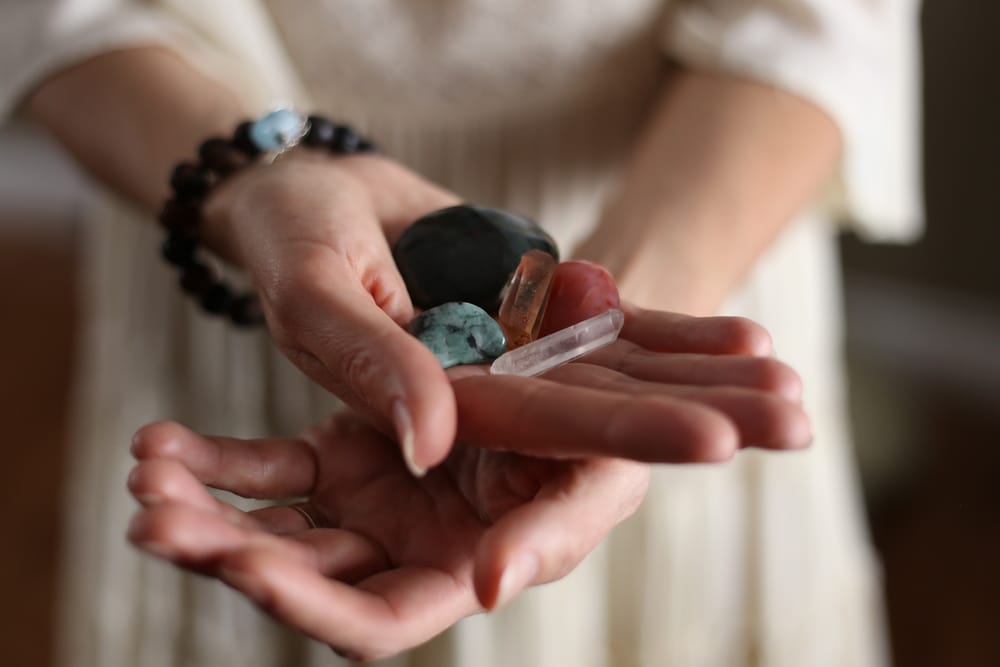 Schedule It Out
If you want to reap the benefits of having a women's circle, you may want to make this a regular occurrence. For example, if you and your girlfriends can get together on the first of every month or the last week of every month, schedule it out. Once you decide on a time to meet that works for everyone and have scheduled it out, you'll be able to work this regular meeting into everyone's busy schedule.
Having your Women's Circle meet up on your calendar every month or week also gives you and your friends something to look forward to. Not only will you be excited to get together and have fun, but it may also give you comfort to know that you have a group of women who you can trust to talk about the hardships you are facing in life at the end of every month.
Choose a Theme
To create and maintain a Women's Circle, you don't need to have a formal process or reason for gathering other than the fact that you just enjoy everyone's company. The goal is to make you feel like you have a safe place where your sisterhood can uplift you and you can reconnect to your inner feminine. But that doesn't mean that you can't formalize the process more and choose a fun theme to guide your time with your circle.
For example, if you and your girls like to meet during every New Moon so that you can all set intentions or manifest, you may want to go with a more spiritual theme. If you and your girls love to try out new recipes, this could be a chance for you all to have a regular meetup where you try different recipes and bond over good wine and your love for cooking. If you're looking for a more spiritual aspect, have your women's circle participants come with a list of manifestations or intentions.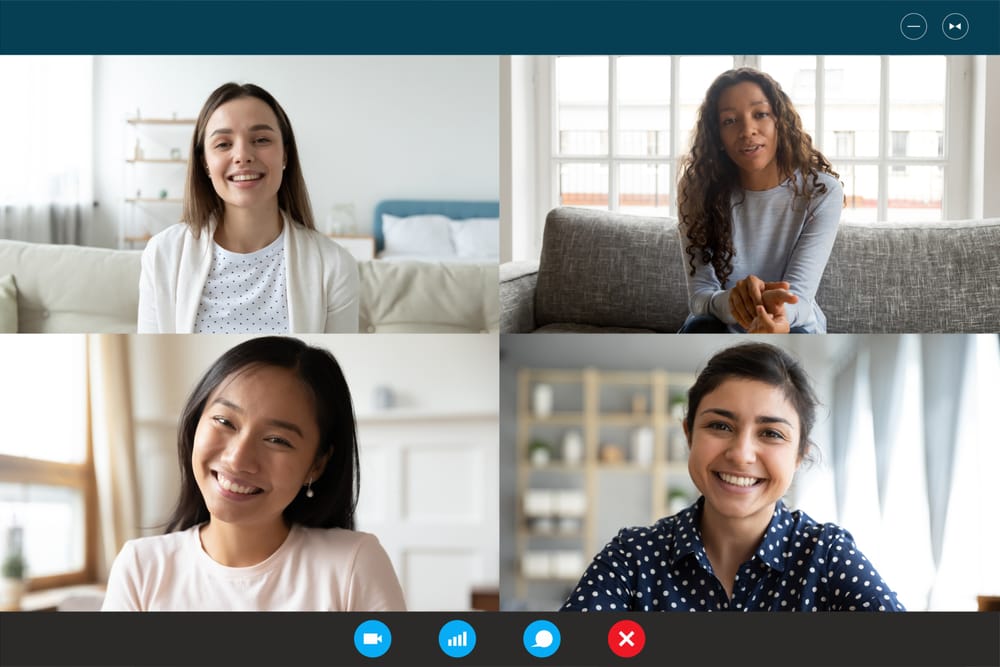 Create a Circle Routine
Whether you and your girls meet up every week or once a month, there are tiny ways that you can make this meetup more memorable and beneficial—no matter what activity you're doing. Create a routine where everyone in your circle has a chance to share something that's on their mind.
You can go around and take turns sharing something positive or asking for emotional support on something you're struggling with. Sometimes women just need the opinion of other women and also need to vent. Creating a routine of checking in with each other makes the purpose of the circle all the more effective and memorable.
Make It Virtual
If you and your girlfriends don't regularly see each other because you're far apart or you're trying to be safe during the pandemic, set up a weekly or monthly video chat with your girlfriends. Just because you can't meet in person, doesn't mean it's not effective to have a digital Women's Circle. Having this regular meeting with your gal pals is all about making an effort to check up and check-in with each other. So, even if you have to meet for a wine night virtually, your friendship and network will still be beneficial for everyone involved.
Set the Mood
If you're hosting a women's circle at your home or a different space, set the mood with dimmed lights, comfortable seating, snacks, and refreshments so that everyone feels comfortable. If you and your girlfriends are interested in tapping into your divine feminine and spirituality more, conduct some research on how crystals could help you. You can easily add crystals into your women's circle meeting by giving them to your friends or having each person bring their own crystal.
Whether you're getting together with your best friends to connect on a spiritual level or getting together to support and uplift one another, gathering with other women can really allow you to better connect with yourself.