As a professional woman, you're likely always on the go. That busy work life demands technology that can keep up with your ever-changing business needs. You can't just settle for a phone or laptop with basic capabilities; instead, you need advanced features and lightning-fast speeds that enable you to excel in your job. Check out the four must-have gadgets for every girl boss.
An 1080p HD Webcam
Today, more business is being conducted via video conferencing. Executives have come around to the idea of long-distance business dealings, but they still want face-to-face interaction. If you want to stay competitive, you need to appear as professional as possible when engaging in video calls with clients or customers. That means you'll need a high-quality webcam that won't lag or produce fuzzy images.
Get a 1080p HD webcam to ensure that you always present yourself professionally while making video calls. The vibrant colors and faster, smoother video provide the clarity and detail you need to make sure nothing gets lost in the transmission. To make your video calls even stronger, get a dedicated microphone instead of using the one built into your computer.
A Smartphone With a Fast Network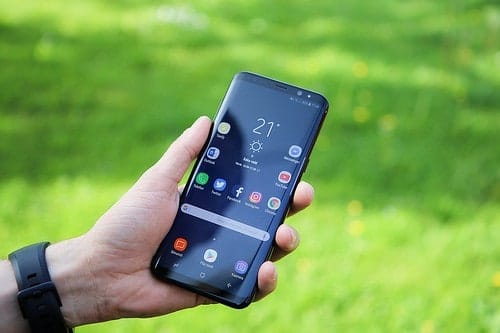 Image via Flickr by Andri Koolme
Let's face it—a dropped call won't exactly make you look professional. As a girl boss, you need a strong cell network that can keep up with your fast-paced lifestyle. At the same time, you want a phone with plenty of useful tools that can help you get the job done. 
Your phone is likely the tech gadget you'll use most often during your busy workdays, so it's important that it's quick to respond and has a fast network to keep you connected at all times. Options like the Samsung Galaxy S8 on the powerful T-Mobile network are perfect for professionals on the go, especially since T-Mobile has beaten out Verizon and AT&t to become the fastest network, according to an OpenSignal report. With advanced phone features like an infinity display, a water-resistant design, and wireless charging, you'll be able to use your phone to keep your business running smoothly.
A Backup Drive With Plenty of Storage Space
There's no messing around when it comes to business documents. Since you're in charge, you need to make sure you keep top-notch records and receipts for everything your business is involved in, especially when you're crunching numbers or prepping for tax time. Storing documents on your laptop simply won't suffice; in the event of a computer crash, you could be left scrambling to get the details you need.
To make sure your record-keeping practices are safe and efficient, use a backup drive to store documents that you don't need to access regularly. When your hard drive eventually gives out, you'll be protected by having every file easily within reach, thanks to this techy gadget. Schedule regular backups on your calendar so you're always up-to-date on your record keeping.
A Powerful Briefcase
A briefcase is a must-have for any professional woman. It keeps you organized while still retaining a sleek and chic vibe. But your briefcase can also be more than just a way to tow your files from place to place. A technologically equipped briefcase can prevent mishaps with your various gadgets so you always appear professional and polished.
Choose a briefcase with a built-in charging system to get the seamless power you need for your smartphone, your tablet, your laptop, or any other tech gadgets you might be bringing along to your next meeting. You won't have to worry about running out of power in the middle of a presentation ever again, thanks to one of these handy bags. You can also look for other advanced features, such as RFID-blocking and special compartments that make it easier to go through airport security with tablets and laptops.
It's time to gear up and get ready to become a superstar in the boardroom. If you're a girl boss trying to make it in a competitive field, make sure you have these must-have tech gadgets to stay on top of your work at all times. With the right devices, you can be more efficient than ever and work toward your professional goals.