Not all women have chosen to obtain their masters in computer science online via the New Jersey Institute of Technology to give themselves a shot at a professional career in I.T. Some females have opted to game their way to fame by playing their much-loved shoot 'em ups. The e-sports world is fast becoming popular and tournaments have huge prize money on offer to successful participants. While most of us already know male gamer Sahil Arora has reaped more than $2 million in prize money, what female gamers have also had a successful career?
1.      Sarah Harrison - $50,000+
The British-born gamer only entered one tournament, but she left with more than $50,000 in her back pocket thanks to her skillset. She and her teammates entered the televised Dead Or Alive Championship Gaming Series in 2008 and they all walked away as delightful winners with a decent-sized check in their pockets. Sarah Harrison, who went by the game name of "Sarah Lou", hasn't since entered any major tournaments, but she's still in the top five of women earners.
2.      Marjorie Bartell - $50,000+
Marjorie is a retired American gamer named "Kasumi Chan", but she still lives on in the memory of other current female gamers thanks to some of her tournament entries. Marjorie and her fellow teammates didn't win the 2007 Championship Gaming Series overall, but they did gather enough points across multiple games such as Dead Or Alive, which made Marjorie $50,000 richer. She entered another tournament since, where she reportedly pocketed another $5,000, but those rumors aren't confirmed.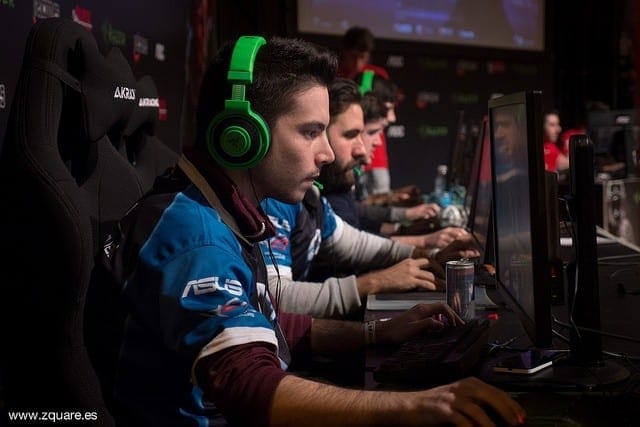 3.      Ricki Ortiz - $60,000+
Ortiz is an American gamer who plies her traded in the much-loved Street Fighter series. She isn't much into her shoot 'em ups, but she does like getting on the streets to show fellow gamers what she's got with her fists. Ricki Ortiz is best known in the gaming industry because she plays for Evil Geniuses, one of the largest gaming organizations in the world. Even though Ricki came second in the 2016 Capcom Cup – she still walked away with a smile thanks to the massive $60,000 check with her name on it.
4.      Katherine Gunn - $115,000+
Katherine is one of the highest-paid gamers in the world thanks to winning multiple tournaments over her long gaming career. Winning an entire gaming season landed her $100,000 and a picture in the Guinness World Records. Katherine has always been interested in technology and she even obtained an online masters in computer science to give herself something to fall back on if her gaming career didn't work.
5.      Sasha Hostyn - $177,000
Sasha is a famous Starcraft II player named Scarlett. She takes first place on this list thanks to earnings that have seen her land more than $177,000 in prize money. Since her famous years of winning Starcraft II tournaments, she has now made the switch to playing DOTA 2 instead but is yet to have as much success.
Even though it's the male gamers that have reaped high rewards in recent years, the women above have shown that men can be beaten thanks to the many tournaments they have had the pleasure of winning.