You don't need to ride around in a tank to stay safe. Luxury lines have created discrete, comfortable options that you can't even tell are bulletproof. Be ready for anything in one of these high-security vehicles, from a cruise around town to an escape from the apocalypse.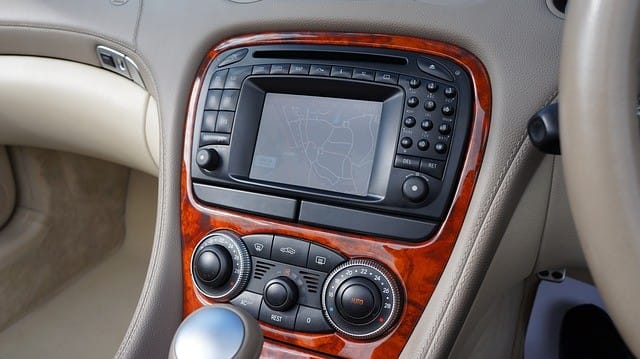 Mercedes S600 Guard
This sexy S-Class-based sedan comes with VR9 ballistic protection, which means it can handle machine guns and explosive devices without a flinch. Blackout blinds, a panic alarm, police lights and 525 horsepower are included so you can quickly and safely get out of an area if need be. The windows are so thick that they require a hydraulic lift to open and close them.
Bentley Mulsanne
The Mulsanne is armored by the same folks that build armored cars for Queen Elizabeth of England. If she trusts the Mulliner Division, so should you. With 5.1 second 0 to 60 acceleration, chemical weapon protection, and the ability to withstand machine gun fire and explosives, this Bentley is one of the most stylish, speedy tanks you can buy.
BMW 760Li High Security
This steel-paneled car is armored from top to bottom to protect against threats of any and every kind. One of the coolest features on this gorgeous security vehicle is its ability to sense high levels of gas around the vehicle. If gas is sensed, all of the windows and vents will automatically close, and clean air will get pumped into the car to protect the occupants. An intercom system lets people on the inside communicate with those on the outside without having to even roll down a window. Compartment space is built in for two machine guns. Supposedly, the only other car more secure than this one is President Obama's car, "The Beast."
Volkswagen Phaeton
You might not be aware that Volkswagen has an entire division that's dedicated to special projects, including the armor-plated Phaeton. This luxury, high-security vehicle has a discreet exterior with laminated glass, an electronic immobiliser, anti-theft wheel bolts, and the ability to protect the people inside from a range of violent attacks. It's fully customizable interior makes it rival the Bentley and Rolls-Royce.
Maserati Quattroporte
This bullet-proof car is a top choice for the Italian government. It maintains all the internal and external luxury and class that you'd expect from a Maserati, with the added body shields and exceptional protection you want. There are a number of models to choose from to keep things fresh and exciting, and extra secure.
Range Rover
The V8 armored version of the Rover takes this already-capable vehicle to the next level by adding a self-sealing gas tank, side blast grenade protection. There's even an escape hatch hidden underneath the rear seats of the Sentinel edition. Excellent suspension and the ability to travel over almost any type of terrain make this the perfect luxury tank
Audi A8 L Security
Back in 2012, this car came in first place in U.S. News' rankings of top luxury vehicles. From VR 9 armor plating on the body, to an armored communication box, an intercom, selective door unlocking, a fire extinguishing system and an emergency fresh air system, you'll feel so safe in this sleek luxury sedan. There's even a special relaxation seat in the rear, and the ability to request custom features for Audi to design and incorporate for you.
Porsche Panamera
This is the perfect little getaway vehicle no matter what you're trying to escape. An armored gas tank, radiator and battery ensure crucial protection to these components. The tires can run even when flat. Bulletproof glass and a ballistics steel-lined roof and floor protect you from dangers above and below. JS Armoured Cars of Frankfurt, Germany is responsible for outfitting this bullet-proof Porsche and they definitely do a beautiful job.
BMW X5 High Security
This car was introduced in 2014 and is an affordable but effective armored SUV. VR6 certification comes standard, but if you're worried about machine gun fire you should opt for the advanced Security Plus option for additional protection. From the outside this SUV looks just like the X5's we all know, but it's what you can't see that matters most here.
Now that you've seen all those bulletproof mobiles out there, you may be feeling a bit safer in your day to day life. If you don't quite need the same level of protection as the President, there are plenty of vehicles out there that offer advanced security for the rest of us. The Toyota Corolla, for example, has features to keep you safe like an emergency assistance button you can press to alert a response center that you need help, 24/7 roadside assistance, and automatic collision notification. Those three Toyota Safety Connect features alone will help keep you so much safer and could even save your life.