The first question I wondered about when Motorola provided me with a pair of VerveOnes True Wireless Bluetooth® Earbuds to try is whether the earbuds are worth purchasing or not. When Motorola joined the wireless headphone revolution last year, the new range of products was a success.  This led to the creation of their latest offering, the VerveOnes, billed as affordable quality earbuds that could take on other big-name brands like Apple that are releasing their own wireless earbuds.  So how do the new VerveOnes rate in the key areas?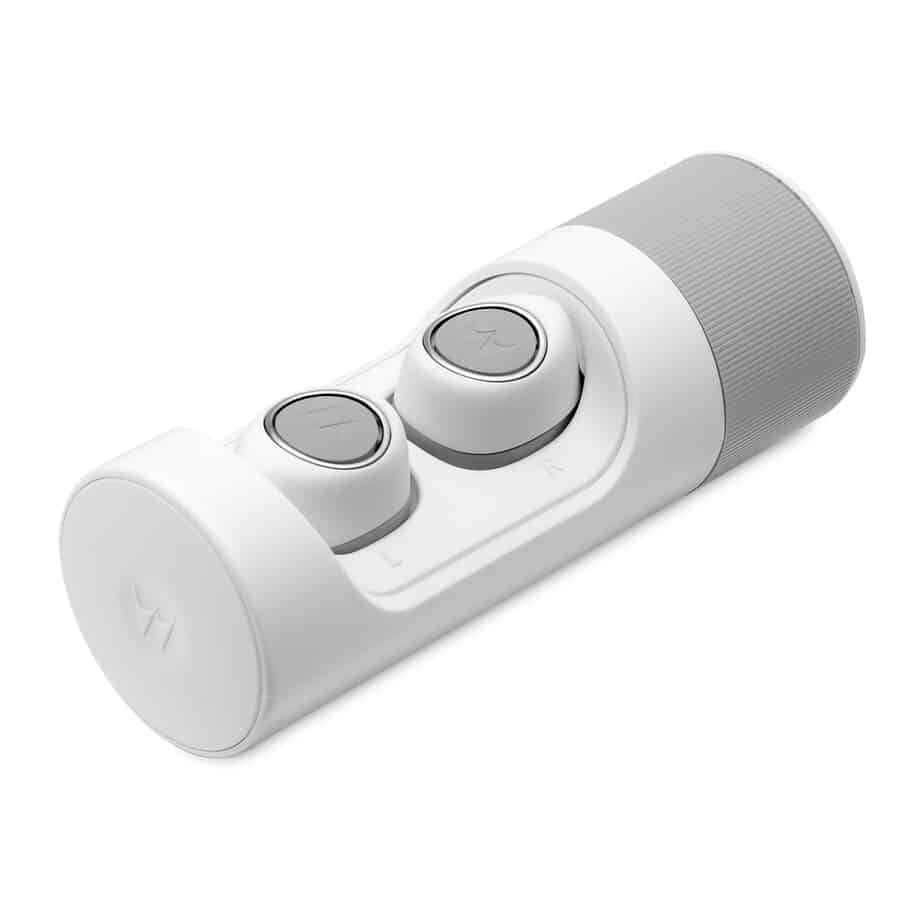 The technical stuff
Let's start with the technical stuff – there are two wireless earbuds in every pack along with three ear gels, a portable charging case and a USB charging cable, plus a quick start guide in case anyone actually wants to read the instructions.  This means the earbuds are quick to get into operation and can be charged in different ways depending on where you are.  Using the charging case will give you around eight hours' playtime per charge.
While not waterproof, the earbuds are splash proof so if you are sitting poolside and someone gets enthusiastic and splashes you, the earbuds will be able to cope with it.  They also come with a built-in mic to use them with a smartphone and operate it with a virtual assistant such as Siri and Google Now, both of which are compatible with the VerveOnes True Wireless Bluetooth® Earbuds by Motorola.
In terms of quality, the Motorola Wireless VerveOnes ME Earbuds uses TrueSync for enhanced gapless audio for HD quality sound.  And with them being earbuds, there is always the worry about losing them but the pairing with the Hubble Connect system allows you to track them via a smartphone app.
Using the VerveOnes
Of course, technical specification is only half the story – what have people said about using the VerveOnes?
One of the big problems with earbuds is the obvious one: that they can fall out of your ear easily and then you are left searching around to find them.  Early reports say that this isn't a problem with the VerveOnes and that they fit well in the ear and stay put as you move around.  Because there are three ear gels in the pack you can also be certain that you use the size that best fits your ear. In my week of using them I did not notice any issue with this.
That splash proof facility is also great if you wear them out in the rain and also means that no matter how sweaty you get at the gym, the Motorola Wireless VerveOnes Earbuds can cope with it.  They rate as IP54 water and dust resistant so this is another potential problem that users don't need to worry about.
The ease of charging with the portable case also means that the earbuds are ideal to take to work, pop into the case during the day and then have them ready to go for the commute home.  While the battery life is around eight hours, it never hurts to boost them when you can and the portable case makes this very easy to do.
Conclusion
The VerveOnes offers a range of top facilities and their retail price of $199 is substantially less than others in a similar class.  This makes for an affordable and quality product that will stay in the ear well, offers top quality HD sound and can be tracked if you do happen to forget where you put them.
Motorola provided me with a pair to try out. All opinions above are my own.