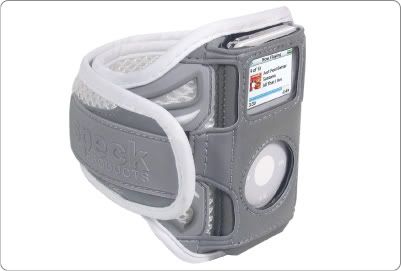 I have seen a few of these on the market but not one with such a sleek design. The iPod is easy to carry around and addicting in its use...therefore I imagine many will take on the option of jogging, running, hiking and other outdoor activities with their favorite music (if they haven't already).
The ActiveSport Armband for both the iPod Nano and iPod with video is an excellent choice when shopping for a way to take advantage of this opportunity. Not only does the armband look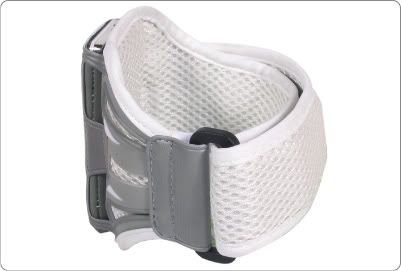 good but it also features an excellent breathable mesh material, adjustable Velcro strap and it is made with reflective material to add to your safety plan while exercising.
The sewn-in screen protector is an added feature for this wristband as well. Take it with you anywhere!