One of the most frustrating parts of working on a video project is when a video file becomes corrupted for one reason or another. In the past, that made the footage on the file completely useless and inaccessible. However, as time has gone on, technology has advanced and made it possible to retrieve or recover some of these files and one of the most well-known systems for doing this is Video Repair software that is specifically dedicated to this function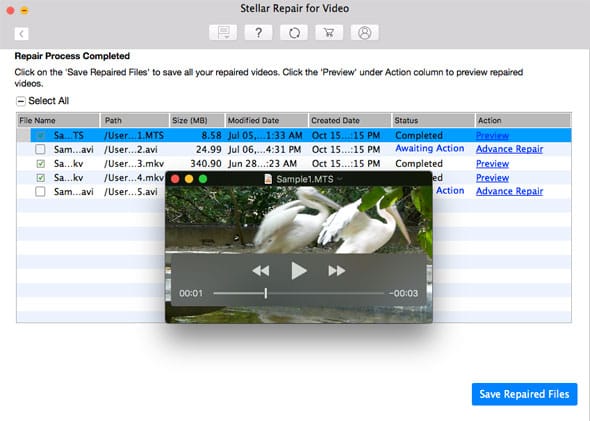 Repair Corrupted Video Files Easily With Stellar Repair
The Stellar organization has been working on data recovery tools and technology for over 25 years with one of their most recent projects being the Stellar Video Repair for Windows Software. Among the many functions of the software, which works on both Windows and Mac computers, include repairing corrupted, broken, or damaged video files. wide range of video formats that include MP4, MOV, AVI, MKV, AVCHD, MJPEG, WEBM, ASF, WMV, FLV, DIVX, MPEG, MTS, M4V, 3G2, 3GP, and F4V file formats. The software can also repair multiple files simultaneously and repair these files effectively and efficiently. The software is powerful and can repair even severely damaged files which is why it has been reviewed so positively on many different platforms.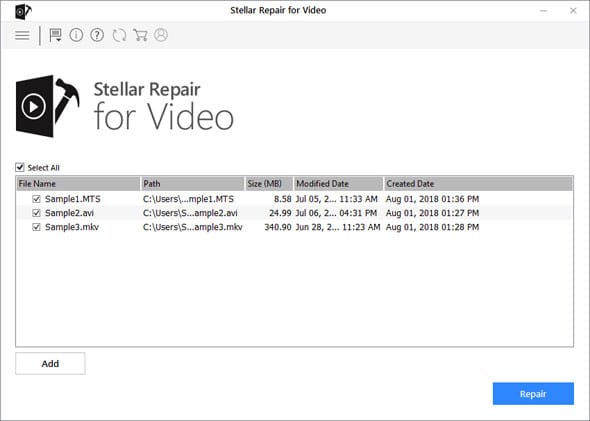 Easy To Use User Interface
Technology can be helpful only to the extent that it is easy to use and this is a principle that applies to the Stellar Repair for Video software. One of the aspects of this software that makes it effective is how easy it is to use and how simple it makes the process of repairing damaged or corrupted  video files. Easy to understand interface, easily recognizable and identified buttons, and a simple activation process, the Stellar Video Repair Software is designed for efficient and effective use unlike other software's which may be too complex for people to be expected to use easily.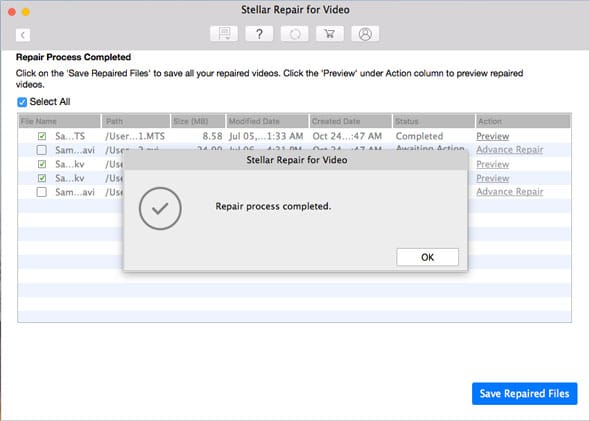 Advanced Functions And Automatic Updating
Technology advances at a very fast rate and so are the updates available for this type of technology. The Stellar Video Repair software comes with many unique features not previously available to video repair software in the past such as seamless previewing and working with sample files. The software also comes programmed with an automatic update feature that allows it to update itself automatically as new features or updates become available. This is a part of what distinguishes this Video Repair Software from others in the industry.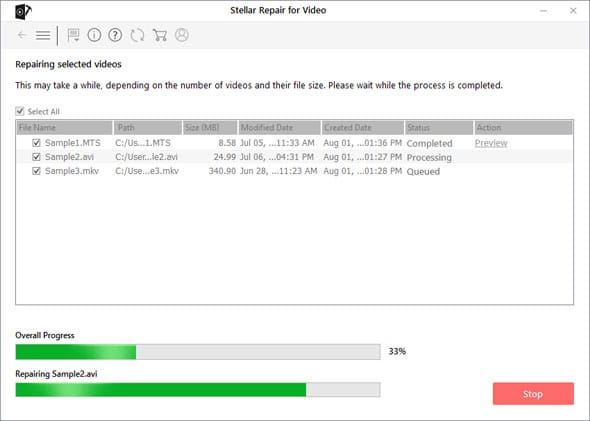 Conclusion
In conclusion, there is nothing more frustrating or damaging to a video project than when video files become corrupted and not able to be used. This is no longer an issue, thanks to the Stellar Video Repair software, which is available now as one of the most effective and reliable video repair software available today. Download the program and see how the Stellar Software can protect your video files today!.