Starting out in 2002, GoPro is the place to go for action cameras. Short of cycling down a mountain, diving off a cliff or jumping out of a plane, though, GoPro cameras shouldn't be subject to just the most extreme of conditions and activities. No, for any self-confessed photographer who enjoys capturing the highlights of life, a GoPro is a worthy investment and addition to your camera collection. Whether you're a traveller, a parent or someone who really does love an adrenaline rush with extreme sports, the GoPro is perfect for all of you.
Why the GoPro is Perfect to Take on Holiday
Are you taking a trip anytime soon? The GoPro will be your perfect companion. Able to capture video in as much as 4K definition, there's something extra special about being able to reminisce over the places you've travelled to through moving image as well as pictures. But why are they perfect for the keen globe trotter?
Size: The compact size means your luggage won't be weighed down by a clunky camera with lots of equipment. You can slip it easily into your luggage, and won't get sick of carrying it around when you're exploring either.
Wide Angles: Never miss the shot, GoPro's have a wide angle lens which allows you to get the full picture. Ensure you're capturing all those beautiful landscapes and once in a lifetime moments.
Durability: No need to worry about its welfare, the GoPro is made with taking the rough with the tumble. Whether your bag is being slung around at the airport or you're taking part in certain activities, you're good to go. GoPro's are also completely waterproof.
It's true that buying a GoPro can really set you back a few bob. No need to buy the latest model, though, you can save your pennies by shopping around for a slightly older GoPro that still houses all the same fantastic specifications. It's also worth checking out websites like Discount Promo Codes, who bring together the latest offers for a number of retailers . For instance, use AO.com Promo Codes for regular savings across their range of gadgets, including GoPros.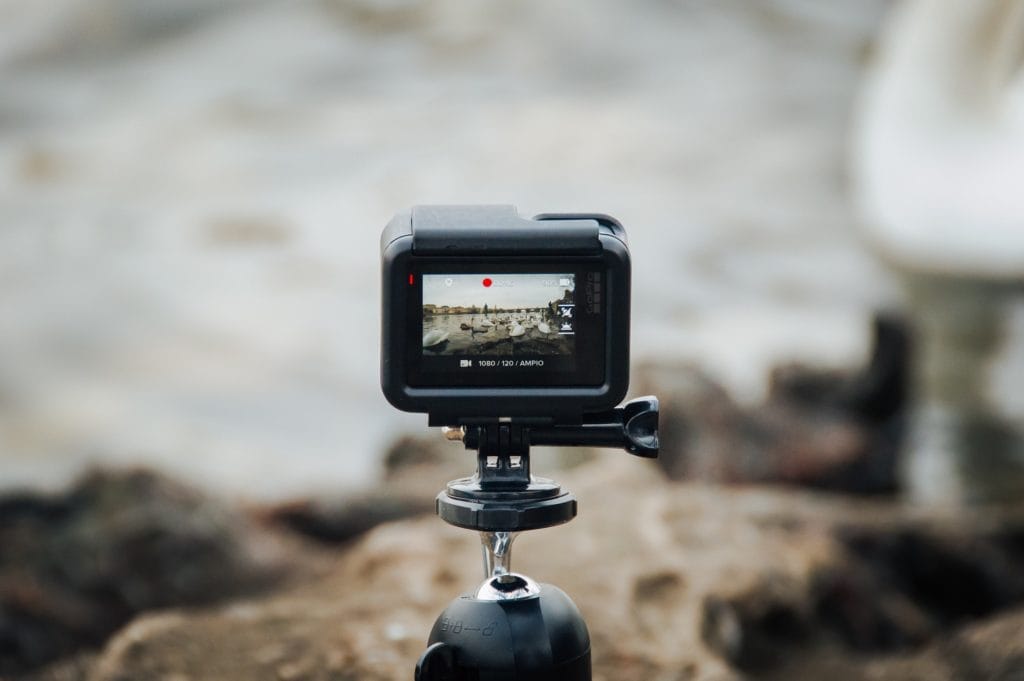 All Parents Should Buy a GoPro Now
Worn out by the trauma of plucking your smartphone from the grabby hands of your young children? Short of fearing for its life, the dirty finger prints and risk of them calling the emergency services is enough to take 10 years off a parents life each time it happens. Unfortunately, you're playing devil's advocate every time you dangle it in front of them to capture that sacred childhood moment. And that's where the GoPro comes in.
Durability: You can hand over the GoPro to your child without a care in the world. Able to take a hit and waterproof, too, the GoPro will survive all your child's antics. Just don't forget to hit record before you do, because you'll likely get some hilarious perspectives.
Storage: We understand how snap happy parents get wanting to ensure they have every moment of their child's growth forever encapsulated in a picture or video. With GoPro's, you can get multiple memory cards and fill to your hearts content.
Size: When you're out and about with your child, especially when they're a baby or toddler, it feels like you have to take the entirety of your home with you, including the kitchen sink. The GoPro is small in size and will add little extra weight, easy to slip into your changing bag ready for when you need it.
The Origin of GoPros and Extreme Sports
And, of course, finally, the adrenaline junkie. At the heart of it, GoPro's are action cameras, allowing you the ability to capture incredible activities without fearing you'll break an extremely expensive camera. From water sports to doing a skydive, you'll be able to look back on those bucket list moments and re-live them over and over.
Durability: It speaks for itself, but the size and design of the camera means you can do just about anything with it. It can get wet and capture amazing images in almost any condition.
Accessories: There are a range of accessories you can buy to help you get those shots. From harnesses for your head and chest, to camera mounts and more. Best of all, there are Discount Promo Codes for AO.com, Amazon and many more that can help you get fantastic deals on these products.
Really, you shouldn't be surprised that GoPro's are a worthy investment for everyone keen to ensure they capture life's best moments forever. In a digital world where we're constantly snapping and sharing, you can go that one step further and surpass limitations with the help of this incredibly made action camera. And with so many models available, it doesn't have to cost a fortune either.