There are lots of things to master when you run a small business and after the core sales of your product or service, the single most important thing is managing your finances.  One of the top reasons for businesses failing is that they run out of money or have a cash flow problem and while you can't always do anything about this, good financial management can help spot problems before they develop.  The good news is that there is also lots of different tech that can help manage this arduous task. For example with this blog, having a lot of followers allows me to charge a higher price for advertisements. There are many ways I go about doing this but recently I have been using reddit as a great tool to lead people to my blog. If finances have always been an issue or confusing then HJS Recovery can be a huge asset.
Use a digital accounting system
Gone are the days when you had to take all your receipts to an accountant each month to see what the business made and what you spent.  Digital accounting systems are easy to learn, often work on a largely autonomous basis and don't cost anywhere near the fees of an accountant.  So, one of the first steps to managing your finances is to subscribe to one. POS System could be a great tech tool to aid in running your small business.
They help you generate sales report, employee time sheets and much more. Read
about a pos system here.
Basic features to look for in an accounting software system include:
Invoicing
Expense tracking
Mobile access
Payroll processing (if you have staff)
Tax preparation
Software such as QuickBooks has quickly become the top standard for this type of software but there are many other options.  You can also look for options such as automation of billing of recurring payments – so if someone pays each month, the software automatically sends the invoice for you.  Credit card processing is another useful feature and integration with your point of sale software and Google Apps can be useful.
Invoice on the go
Having the facility to invoice on the go is one thing but making sure you use it is another.  Software of this nature will usually have a mobile app – make use of it!  As soon as a job is complete or an invoice is due, use your smartphone to process it.  That way it isn't forgotten and the buyer has no excuse to delay payment.
Bad debt is a problem for businesses of all kinds and hopefully you never need a debt collection service but if you do, showing that you have sent bills on the right date and the applicable reminders will help make the process of recovery easier.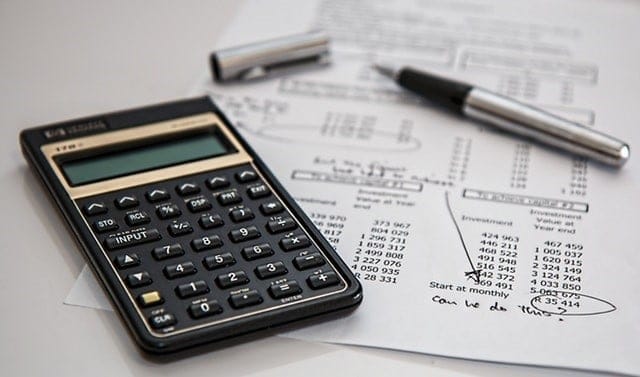 Use mobile payment systems for quicker payments
Along with the ability to send invoices and manage your finances on your smartphone, the developments in tech also mean you can even use your smartphone as a card processing device.  Either that or you can invest in something like a card reader from PayPal or other companies that connect to the internet wherever you are and processes payments.
This is ideal if you finish a job and the client is happy with the work.  Simply raise the invoice on your software app and offer your smartphone or payment device and they can make the payment instantly.  This reduces the chance of late or non-payment and is also good customer service – people don't have to worry about remembering to pay the bill when it comes in a few days later.
Store all financial docs in the cloud
The cloud is a crucial part of business today as it is a cost effective and safe way to store information.  When that information relates to financial documents, there are also additional benefits.  Not only does the business not need to have expensive servers on the premises to store data but if there is the need to undergo a debt recovery assessment or start a process to recover unpaid invoices from clients, it is far easier to do this when all documents are stored in the cloud.  It can also safely store card information that can help speed up debt recovery processes.
Overall there are many different things you can do to manage your finance in your small business but theses four tips should get you into the right direction.If you would like to find more financial management tips, check out HJS Recovery.