Apart from great tourist spots, great food and fantastic hotels to stay in, Singapore is one of the best places in Asia to shop for electronics. It's a techie heaven that boasts not only high end electronic goods but a wide range of mid-range and cheap. That's why each year millions of tourists throng into the malls and shopping complexes in Singapore to buy the best products for the best deal. The tech shopping trend is therefore tightly knitted with the tourism scene and a lot of people traveling to Singapore find their way there to buy the tech-products. In that regards, here a few places to find the best gadgets and appliances in Singapore.
Sim Lim Square
This is usually the first place geeks and pc DIY enthusiasts go to for PC parts, a wide variety of laptops, cellphones and other accessories. It's one of the oldest and biggest IT and electronics malls in Singapore and is popular for giving bargains in many electronic products. However, you should be wary of purchasing items without making a number of price comparisons. The shops on the ground floor are most likely to use aggressive sales tactics to sell of poor quality products. So make sure you bargain your price and do a proper quality check before purchasing anything.
Mustafa Center
Mustafa center is a shopping mall that operates 24/7. Situated in the heart of Little India district, you can shop here at any time of day or night. So it's no surprise Mustafa Center is one of the most popular malls in Singapore for tourists from around the world. The mall is known known for its highly competitive prices as they operate on a low-price high-volume business model. It's best to not visit here on the weekends though. It gets very crowded and very noisy. But other than that, the mall does boast a wide range of electronic products.
Parisilk
These stores are usually found in the heartlands of the city where rents are cheaper. Where they lack in variety, they make up with their service. You will find a more personalized service from a staff that is quite knowledgeable on the types of products they are selling. This is particularly helpful when looking for the perfect combination of features for your gadget or appliance. They will answer your queries patiently and give you useful recommendations. The bargains depend on the running promotional deals or discounts, but even so you can leave Parisilk with a good set of buys.
FunanDigitaLife Mall
This mall holds a huge collection of tech items, one of the most popular malls in the entire Singapore. Many often find more reliable stores than in any other malls of the sort. The shop owners strictly follow the Singapore trading standard in their stores and the items in their collection. This ensures that the customers get products of the best quality at reasonable prices as well. Funan mall is easily the best place for game-lovers too. You can find all the latest gaming consoles and games and even specialized gaming accessories for your computer or console.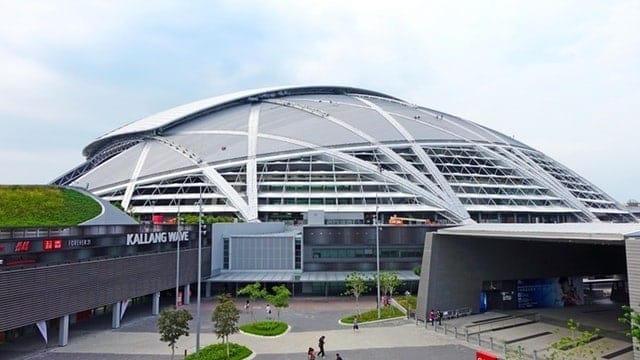 Challenger
Challenger is one of the oldest IT specialist stores in Singapore, dating as far back as 1984. It's a one stop solution for all your IT needs, with a variety of hardware, software and other accessories. You can find brands like Samsung, HP, Lenovo, Cannon, Asus, Microsoft etc. The sales staff is trained and are generally very helpful with recommendations and providing information. You can even find a few PC clinic counters that can repair any damaged products for a reasonable price. You can even get generous discounts if you can become a Challenger member.
Harvey Norman
An Australian based retail chain, Harvey Norman can cater to all your electronic, computer, IT and audio or visual needs. The best part is, they have stores all around the entire island, making it the most easily accessible IT stores. This store is perfect for those you enjoy a good shopping experience and warm customer service. You can find all the high end brands here including LG, Bosch, Panasonic, Apple, Lenovo etc. The prices are a little less reasonable but the package deals can be quite worthwhile.
Singapore is the hub for shoppers and tourists from all walks of life. It's not only a beautiful country, but a great place from where you can quench your shopping needs. So make sure you have a list ready once you reach Singapore!