When you are learning to drive, you want to pass your test as quickly as possible.  The cost of lessons means that, especially for young drivers, the process can be an expensive one. But the more confidence you have, the more likely you'll pass quicker and save money. There are plenty of ways learner drivers can gain confidence including having learner driver insurance to give you the peace of mind that if any damage were to happen to the car while you were driving, you're covered by the correct type of insurance.
Smartphone apps
We all use our smartphones for almost everything from checking the weather to ordering a pizza.  And it probably isn't a surprise that you can use smartphone apps to help you pass your test quicker.
Learning the Highway Code is a great starting point on the theoretical side of learning to drive and there's an app for that.  Based on the official Highway Code book, the app lets you see all the rules and regulations that could play a part in the theory test and is also very practical when you do start driving on your own.
Similarly, traffic sign apps are ideal to focus on this specific area of learning to drive.  There are plenty of road signs to remember and an app that allows you to learn them means you are less likely to encounter something you don't recognize.
Hazard perception apps are something many driving instructors recommend because they make you aware of the hazards on and around the roads.  These will use real-world situations and often require you to tap on potential hazards to show you are aware of them.  This can be vehicles emerging from side roads, people on the pavement, parked cars and any number of other potential driving hazards.
Driving simulators
While there is no substitute for real road experience, driving simulators allow learners to get the feel of being behind the wheel and a chance to test their skills without the pressure of other cars around them.  Driving simulators have advanced a lot in recent years and offer a vast improvement to the classic car driving games that people once used as learning tools.
The simulator will take the form of a replica car with all the controls and switches you would find in a normal car – including pedals, gear stick and handbrake.  Sessions are taken with a qualified instructor who talks you through the process.  Then you start 'driving' and have to cope with everything that you would on the road – without being on the road.  The experience is said to be as real as possible without the stress of potential accidents or hazards and is a great way to build confidence before taking to the road for real.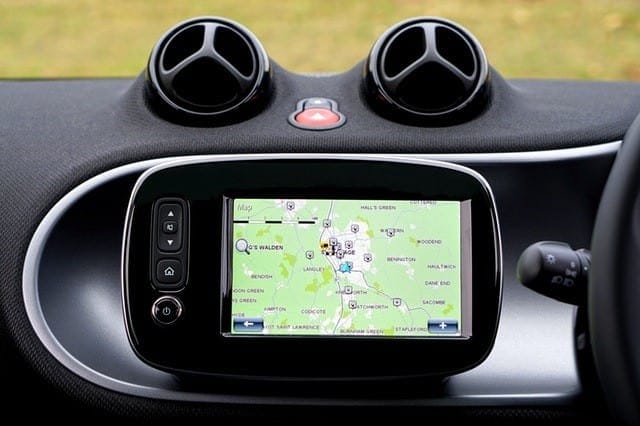 Online theory tests
The theory test is one of the two components of obtaining your driving license and getting plenty of practice is key to passing this.  The test is made up of 50 multiple choice questions from a bank of more than 1,000 so there's plenty of different options.  In order to pass, you need to get at least 43 correct and you have 57 minutes to answer all of the questions.
There is an official theory test revision app that lets you do the learning then take mock tests before you progress to doing it for real.  It uses a range of images and diagrams and is broken down into three sections: study, practice and mock test.  You can see your progress and it is compatible with all the major devices as well as with tablets.
Dash cams
Dash cams have been around for a while and are used for a variety of purposes: law enforcement use them to help record encounters and to use as evidence collection systems, for example.  Many drivers have started to use them to protect themselves when on the road.  But there is a growing use for them to help people learning to drive.
To start with, driving instructors are using them to record lessons, allowing them to talk through what worked and what didn't during the lesson.  As one driving instructor pointed out, pupils are far more likely to recall something when shown on an iPad after the lesson than without that visual prompt.  They can be used both to highlight areas where things didn't work but also to praise students with what did and some instructors are even showing parents of young drivers the good work they are doing.
Instructors are also building visual libraries from multiple students to help highlight manoeuvers and other aspects of driving as they find that some students simply learn better when shown in video form than instructed verbally.
Satnav
Many new cars have built-in satellite navigation systems and many others have had them added.  The systems have become so commonplace that the DVSA have changed the driving test to incorporate the use of them and from December 2017, it will be compulsory.  Satnav systems can also help when you are learning to drive because you receive instructions about where to go and you can concentrate on the actual driving.
Using satnav has been shown to help ease the distractions many people experience when trying to figure out where to go, checking road signs for directions and trying to remember which turn to take.  By using them as a learner driver, you are not only preparing for this aspect of the test but ensuring that you are adept at using the device and allowing it to guide you.
Using gadgets
When you use any kind of gadgets and gizmos within the car, such as satnav, ensure you always follow safe practice and locate them in the right place.  Always set any system up before you leave and never try to amend or adjust something while driving.  Make sure any gadgets don't obscure your view from the window or distract you from the road.