When you have an iPhone with all its capabilities, it seems a shame not to try a game or ten on it.  After all, this is a smartphone and it is very smart – with a bigger screen, clearer images and being touch sensitive, it is a device that is made for gameplay as well as its many other functions.  But what are the hot games for the iPhone for 2017?
Console games
Perhaps the most talked about release for the iPhone in 2017 was Nintendo's Super Mario Run.  Sure, there was controversy as you have to pay a whole $10 to play the game (anyone remember how much the console games used to cost?) and people were skeptical that the game would transition.  But since its release, the reviews have been very positive.  It has all the elements of the classic Mario games while the gameplay is exclusively designed around the iPhones.
If you like games that take a bit of mastering and that make you develop your skills, then Touchgrind Skate 2 might be a good choice.  It costs $4.99 to download and makes a mockery of the idea that touch screen games aren't 'proper' games.  You need to use two fingers in places of your legs on the screen to master the movement of the board but there are tutorials to master so you learn as you go.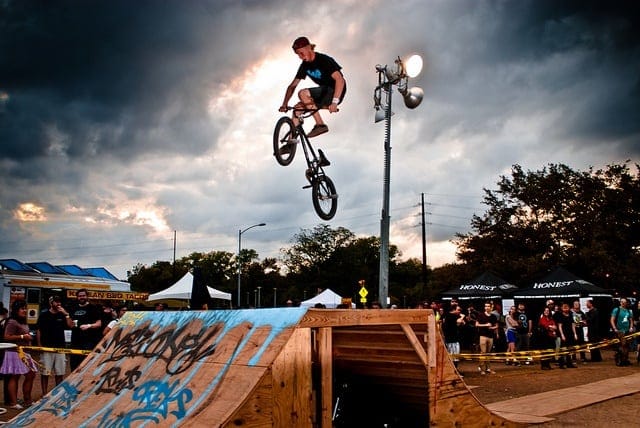 Pumped BMX 3 might masquerade as a fun, casual game that doesn't take a lot of playing but hiding under the classic cartoon graphics is a surprisingly compulsive trials game that takes some skill to master.  Not only do you have to learn to control the bike but learn the courses too – only then can you start to master the stunts available.
Puzzle games
Puzzle games have become big business in the smartphone world with the popularity of Candy Crush and its many spin-offs.  Threes! is a new style of puzzle game for the iPhone that is a little like Tetris but uses a four by four grid with tiled cards – the aim is to merge matching pairs to increase their value and allow new cards to appear.  It has a surprisingly subtle gameplay and is very addictive.
In a way that only a game could Love You To Bits takes the idea of a dismembered girlfriend and makes it into a cute game!  In this version, a robot's girlfriend is sucked into space and dismembered so the aim of the game is to go around collecting the pieces.  It comes puzzles, a surprisingly heart-warming storyline and very cute graphics.
Upgrades for your upgrade
For those who have upgraded to the new iPhone 7, there are plenty of games that have done the same, offering the extra features that the new device can support.  For example, if you like to play thrilling casino games, then a number of the casino games have upgraded their options.  The Vegas Palms online casino have released version 3.0 to pair with the new device and to offer the highest quality gameplay for those who have upgraded their devices.