Interior Car Lighting Inspired by Sci-Fi Video Game: Hook Lights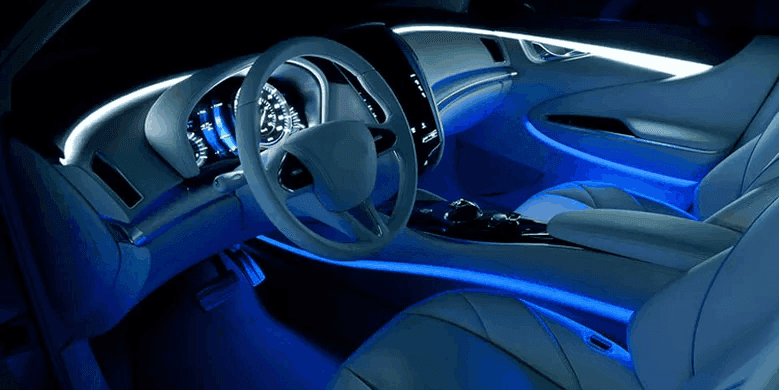 (source: hooklights.com)
As humans, our moods are greatly impacted by our environment, specifically light. Vision is one of the most fundamental visual cues humans possess; it's how we literally first see the world, whether mother, crib, or primordial circadian rhythm - sun rising and setting. Lighting lets us know whether it's time to stay awake, sleep or stop singing. With lighting being the centerpiece to our moods and emotions, entrepreneur Ernest Martynyuk had a rare moment of inspiration.
The Future is Bright, Warm and Energizing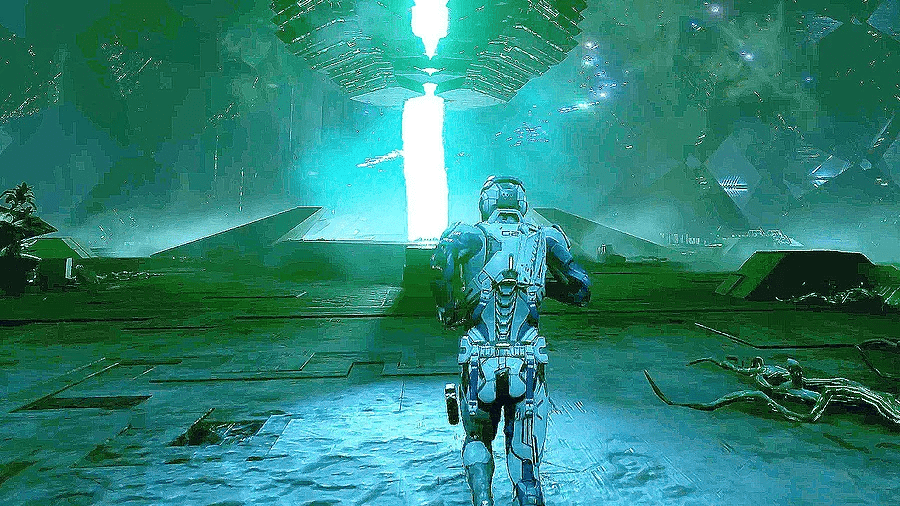 (source: masseffect.com)
While playing Mass Effect, Ernest realized he was completely immersed in the video game, more than usual. The video game is set in the future and utilizes warm, vibrant lighting which is energizing yet calming; with a love of art, hardware (electronics), and automobiles, Ernest cross leveraged unseemingly related fields to establish Hook Lights - a 100% hardware and software solution to transform any vehicle's interior into an experience. The ability to master multiple, unrelated skillsets is exactly how Elon Musk was able to create Tesla and Space X. While most art creators and photographers focus on whimsical intangibles, Ernest was able to critically apply principles to hardware, specifically LED lighting. He then applied his software knowledge to create a fully controllable mobile application, allowing the car owner power to control infinitesimal features of the hardware lighting in real time, both color and intensity level.
Avoiding Cookie Cutter Interior Car Lighting Solutions
Big box corporations offer many pre-built lighting solutions; because they have to reach a large target market they market to the lowest common denominator, one size fits all car lighting. Because Hook Lights creates all their products and software inhouse, they aren't beholden to reach quotas or mass produce LED lighting, both headlights and Interior strips. Color preferences vary, and so the application modernizes a previously static process of installing and leaving forever. Now, based on one's mood or desired mood, a car can be metamorphosed into a giant "mood ring". Lighting choices are a personal as a car entertainment system.
Automobiles often mirror one's personality. Ernest understands not everyone has the funds to drive a new Lamborghini, yet wants to remain unique, fun and memorable. Countless clients have noted they take better care of their car due solely to the new interior car lighting as perceived value increases, so does ownership, pride and self esteem. This is why many men buy brand new cars in later age, because it makes them feel good; which is a great thing, without any judgement. As CEO of Hook Lights, Ernest has applied this principle to car lighting customization. The same positive, mood-altering result can be gained for a fraction of the cost, while remaining more custom and unique than even the most expensive stock cars in the marketplace.
Customer Care: Standing By One's Product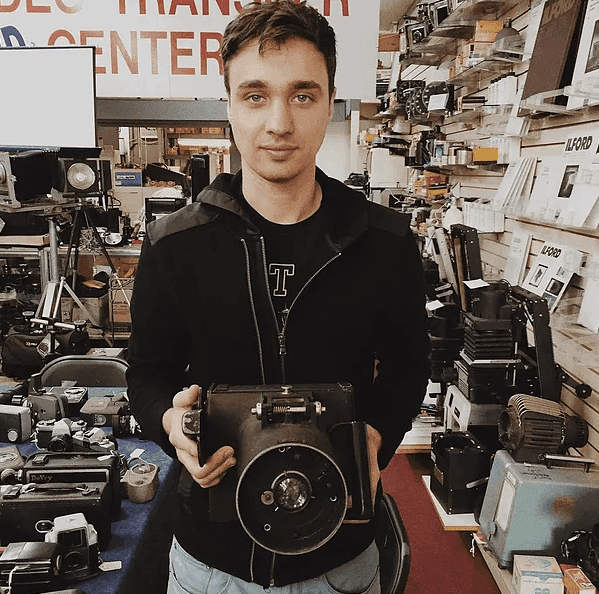 Ernest Martynyuk, CEO HookLights
Customer satisfaction is often an empty phrase, espoused by companies who do nothing to ensure a customer is satisfied, whether by actual product or care after the purchase. As a company fueled by passion and necessity, Ernest's promise is to support each product and customer for the life of the client. This means if the product malfunctions or help is needed installing, his team is available via phone and email.
After being constantly asked where Ernest got his car lighting from, he would unashamedly tell people he built it himself from his modest office. Ernest is constantly tinkering with new hardware and pushing the limits of software interactions, creately truly spectacular lighting results to set the mood, whether aggressive and dominant, or calming and sensual. Listening to upbeat music, or driving your significant other on a dinner date are mutually exclusive mindsets, and Hook Lights lighting solutions caters to the need to alter one's automobile's "personality", which in turn affects our own internal dialogue. Ernest had no plans on creating a company from his passion and inspiration playing Mass Effect. He saw how great he felt in his car, and how it impacted others who were simply passengers. The future envisioned by Mass Effect is filled with transcendental lighting, juxtaposed to a world of turmoil. Our automobiles are a microcosm of this dynamic; a place of refuge in a busy world we aren't in "control" over, and the more we can purposely shape our environment, we can positively alter our moods, feelings, thoughts and actions. Hook Lights purpose is to make you feel as good as Ernest does driving everyday, and its vehicle is custom hardware and software lighting. Products can be purchased safely and securely through their ecommerce website, along with easy to follow instructions and support.