Free casino games? Isn't that a bit of an oxymoron? The odds are pretty good you've heard the expression that "the house always wins" or "the casino is always the winner", and this probably holds true if you're gambling for real money. But, who said you need to gamble your hard-earned cash away? In fact, many people immediately associate the concept of casino games with losing their money, but this couldn't be further from that truth. In the last decade, a whole new movement has emerged, and free casino and free slots games have become an extremely popular gaming genre.  
Every day, millions of people across the world enjoy casino-style games, without spending a dollar and without the risk of losing any money. But why? It's simple; people love to play games. For some, it might be Scrabble, chess, monopoly, while for others, it could be Fortnite or Grand Theft Auto. The point is, we all enjoy some good gaming action and for many people, free slot games are their preference.
Slots are a Winner
Slots games are, without a doubt, the most popular casino games and have evolved from basic 3-reel games with some cherries and bars on the reels, into full-blown entertainment powerhouses. Today, each slot game has a unique theme, captivating characters, catchy soundtracks, riveting features, bonus rounds, free spins and so much more. Forget about just watching some reels spinning and stopping over and over; slots have become an immersive adventure. Gameplay becomes a journey of thrills as you chase the right combination to trigger a bonus game or as you decide which treasure chest to pick that will reveal a massive prize.  Slots are a winner, and every day, more and more non-gamblers are indulging in free slots games for their incredible entertainment value.
Where Can You Play Free Slots?
An entertainment company that has been making waves in the free casino games niche is Gambino. Gambino has a massive range of slots titles to choose from and something to match everyone's taste. You can go on a travelling adventure with their Wild Australia slot, or maybe you enjoy fairytales; then join Jack in the Magic Beanstalk. If you're a Foodie, then the Pizza Italiana slot could be your slice of fun. For those that like the darker side of things, you can sink your teeth into the Vampire Family slot. Gambino really has something for everyone and for every taste. Getting started with Gambino is really easy and the best way to get the reels rolling is to visit Gambino on Facebook. Gambino slots are also available as an App for both iOS and Android powered devices that can be download from iTunes and Google Play.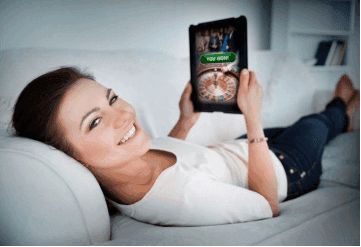 Much More than Just Slots
When you join Gambino Slots, there really is a lot more than just games, because you become a part of a growing social gaming community. The currency of the Gambino community is called G-coins and every time you play, you can win G-coins and build your bankroll, and if you are feeling generous you can even send G-coins as gifts to your Gambino friends. You will also become a member of the exclusive Gambino VIP Club loyalty program and get the opportunity to play in contests and challenges to win more G-coins, prizes and loyalty points.  The action doesn't stop there, because every day, you get a free spin on the legendary G-Wheeelz; this wheel of fortune is loaded with enticing prizes like extra G-coins, Contest Boosters, extra spins and XP-Blasts. To get you off to a winning start, when you sign up, you will receive a welcome package of G-coins.
Free is Fun
As you can tell, there really is a world of free entertainment and fun to be had without having to risk your cash while gambling for real money. Gambino is a world of entertainment and will keep you engaged for hours with their free casino games. As the saying goes: "The proof of the pudding is in the tasting" and the only way to really appreciate Gambino's free slots is to try them out for yourself. Grab your phone now, put your feet up and give Gambino slots a spin. You deserve it!