The online model of selling offers many advantages to cosmetics brands looking to boost their reach and customer base. However, without a physical space, your online presence has to do all the work of building trust and esteem with shoppers. Since you and your staff don't have the opportunity to interact with every customer in real life, your website has to do the talking.
The key is humanizing your beauty brand by giving consumers a peek behind the curtain. Here's how online cosmetics stores can use their staff to establish authority and build credibility with shoppers.
Introduce Your Team and Brand
It's only natural for customers to wonder about the people behind the brand. The best place to introduce your team and backstory is a designated About Us landing page; it's the first thing inquiring visitors will search for in their quest to learn more. Here you'll want to include high quality photographs of staff members, their roles within the company, their qualifications and even some notable fun facts. By getting to know your team digitally, consumers will feel more connected to your brand and will have more reason to trust your products above others.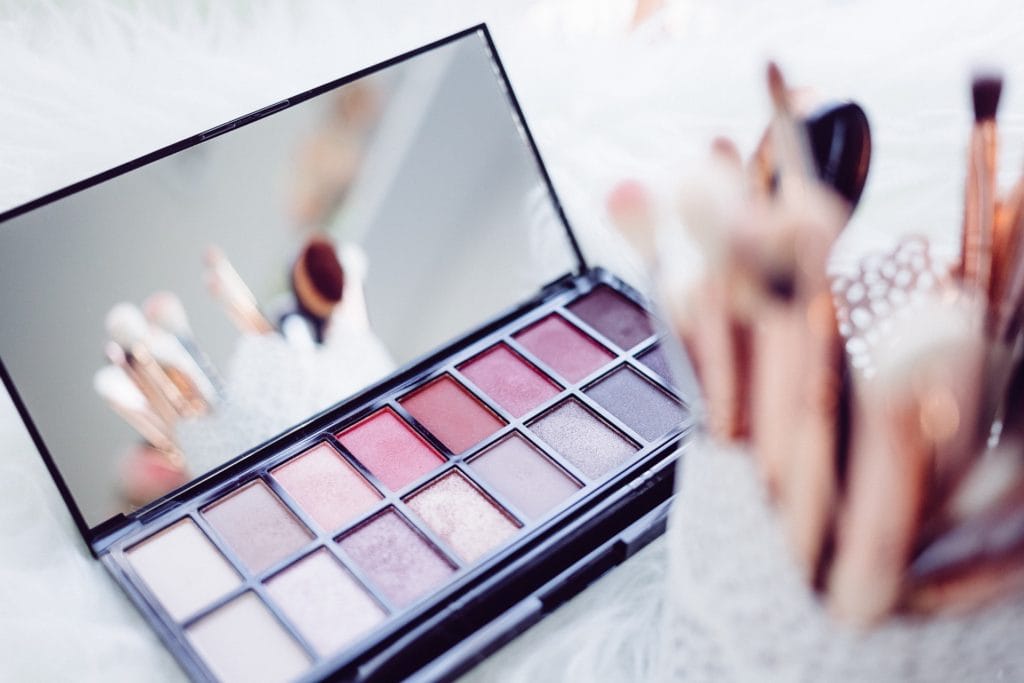 Personalize Social Media Posts
There are even more opportunities to introduce your staff outside of your website, like across your social media pages. Getting your employees involved in your social marketing efforts makes them built-in brand advocates. Who better to model your latest lip gloss or skincare line than someone who works for and believes in the brand? It's like taking the best aspects of user-generated content, while maintaining the control of in-house marketing.
The end result should be fun, relatable content across social media platforms meant to show off your company culture and build genuine relationships with followers. You can even harness the power of video by broadcasting live from your headquarters to demonstrate a new product or simply allow shoppers to see behind the scenes of your operation.
Curate Staff Picks
Much of figuring out how to sell makeup comes down to the cosmetics you stock—and how you let the world know about your product lineup. Imagine you're a first-time shopper in the market for some new foundation, but not totally sure how to choose a shade or coverage level. Now imagine you stumble upon a plethora of products hand-picked by staff, each with its own write-up and personal testimony as to why the product stood out from the pack. Suddenly, you have a recommendation from a real, live human being. Yes, the staff member is likely a total stranger, but they've just used the power of social proof and authority for persuasion. Incorporating staff picks into your marketing efforts can really help sell your beauty products by bringing them to life and building credibility.
Author Long-Form Content
Online brands can beef up their blog presence with long-form content written by staff members. Why? Long-from content over 1,500 words or so tends to rank well on Google, and it's a chance for your team to connect with readers on a deeper level. How-to guides, weekly columns and listicles are all popular types of long-form content pieces. The key is providing useful, engaging content rather than writing more words simply for the sake of stretching out articles.
Every team member at your makeup company has unique skills and insights to contribute to the overall brand. Figuring out how your online cosmetics store can use its staff to establish authority is simply a matter of exploring all the possibilities across your social media pages, blog and website.