For the people that spend most of their life staring at a computer, taking a break for the day is always a solid idea. By always being connected to your laptop it is taking away from what is going on around you. During the summer all of the flowers are blooming and you can still see the animals that haven't migrated to the south for winter yet. Just make sure you have the right gear to take the day off for a hike.
Bagail 25L Ultra Lightweight Packable Daypack Durable Waterproof Travel Hiking Backpack
Bagail makes a great 25L Ultra Lightweight Packable Daypack that is durable no matter what the weather is. Long walks with a backpack can be tough but they managed to use a breathable mesh material along with plenty of padding to take some stress off of the areas that are doing most of the work. There are just so many pockets that add much needed organization and convenience along with a rainproof technology. Water is probably the most important thing you can bring and this backpack has two compartments to hold water bottles. Not to mention it weighs less than one pound, comes in four colors, and they are even willing to refund you if your not satisfied.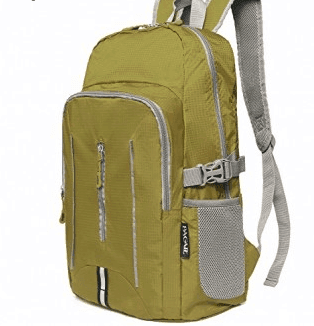 Bagail Laptop Outdoor Backpack Travel Hiking& Camping Rucksack Casual College School Daypack
If it is just impossible to be away from the laptop for a day the Bagail Laptop Outdoor Backpack is a great choice. Their compartments can fit most laptops and will keep it safe if it happens to rain. My favorite part of this is the adjustable drawstring to keep everything snug. For those long hikes it can get annoying to hear everything moving around so those drawstrings make a huge difference. Overall the backpack can be multipurpose. It can be used for both men and women. You can carry it to school, college, shopping, cycling, traveling, or even dating.
Just remember that although you may have to check your laptop here and there take some time to just enjoy nature and the outside world. Most importantly make sure to take advantage of these amazing backpacks because they truly make all of the difference.