Living abroad is a very exciting experience filled with new things to see and do, new places to visit and new cultures to learn. But sometimes the very things that make the experience great can also make it challenging. That's where the handy smartphone in your pocket can be a crucial tool. From currency converts to social media updates for friends and family at home, here are 10 helpful apps for expats living abroad to make the most of their new home.
Social media apps
Whether you feel homesick or someone back home is desperately missing you, keeping in touch is the best cure. Social media apps make this very easy because you can leave messages or updates that friends and family can see in their time zone, which may be very different to yours.
But there are some warnings around social media: some countries don't allow some apps to be accessed. One example is WhatsApp and Skype are often blocked in the UAE so if you are living in cities such as Dubai or Abu Dhabi, you may not be able to use these apps.
Likewise, China has blocked Twitter, Facebook and YouTube while Turkey has blocked both YouTube and Twitter. However, there are other apps available which are similar in use to WhatsApp, including Viber and Telegram. These instant messaging apps help you keep connected when other services are blocked.
Translation apps
Even in countries where English is widely spoken, a translation app is still a crucial part of your repertoire e.g. because signs and food labels may not be written in English.
Google Translate
Google Translate is a free app that offers translation to over 50 languages, showing you how to read the language but also voices the translation to help you learn to speak it. This app is great for finding out the meaning of words and phrases, and can help you practice speaking the language as you walk around the city or town.
Duolingo
Duolingo is another free translation app that teaches you the language as you go. It has a number of exercises to help you get to grips with speaking the language and can be a useful tool for kids due to its competitive yet addictive points-earning system.
Getting around
Another aspect of living abroad that expats may find difficult when first moving there is getting around and mastering public transport.
Where to Go?
For iPhone and Android users, the Where To Go? app can offer recommendations on everything from the nearest grocery store to the local bar for a drink. It has over 500 location types across the globe and provides turn-by-turn directions to the destination of your choice.
Transit Directions
Moovit's Transit Directions offers real-time information on bus and train networks in 800 cities around the world. This means you can easily find the next train or bus or check times for your morning commute or to get somewhere for an appointment.
Foodspotting
The Foodspotting app is ideal for searching for your favorite dish and finding where serves it based on your location. Maybe you want a classic Italian pizza or an all-American style burger?  Then search by the food type and get a recommendation nearby.
Finances
Managing your money when you are used to one currency and now use another can be tricky. Luckily, there are also apps to help you manage your finances.
XE Currency
The XE currency app can convert more than 180 currencies on your device. This app is free but there is a paid version if you don't want to be hassled with third-party advertisements. It easily lets you track the exchange rate between your native currency and your new one. This can help you understand how much things cost, what you are getting paid, and what value your new money has if you are sending any home.
Daily life
Another aspect of living abroad expats may not initially think about are the everyday things that can often be taken for granted. For example, the ease of connecting to WiFi as soon as you enter your home or a nearby mall, where as in a new country, keeping connected to the rest of the world may not be as simple.
WiFi Finder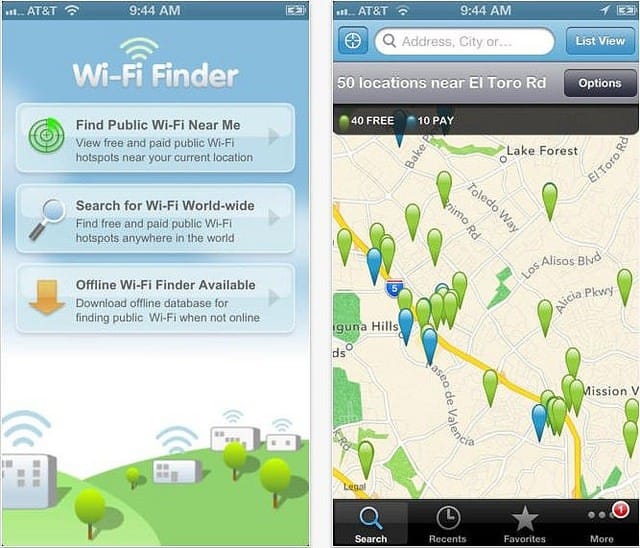 The Wi-Fi Finder app accesses a network of 650,000 locations that allows you to find the nearest WiFi spot to your location.  So, if you find yourself in a less than ideal cell phone network location, you can easily find the nearest WiFi spot for a better signal.  Or you can plan ahead if you are going somewhere and want to access the internet while you are there.
Doctoralia
If you haven't sorted your new medical services yet, this app can be a useful tool.  It lets you search across health centers and services by name, postcode or city and covers seven languages if you know what you want but don't know the local term. There are many other health service apps available to help expats access health and medical services too. These are some of them but enough buy targeted spotify plays , to stay abroad buy real telegram members
Feeling at home
Learning about local customs and cultures is important when moving to a new country because it can help expats adjust and adapt to their new home.
World Customs & Cultures
This app provides you with information about culture and customs in more than 165 locations, and can help you learn and adapt to the different culture and customs you may encounter in your new country. The World Culture and Customs app is easily browsable by flag or by index, allowing you to find the country you're moving to with ease.
UNESCO World Heritage Sites
This app contains information on over 1,000 sites across the world and allows you to find the best historical sites in your location or plan visits in the surrounding area.
Get the right app
Using these apps can help you adapt to your new home, enjoy the best of your new city and find out some of the secrets that only the locals know.  Within no time, you won't need them but while you do, they can be very useful!