The perfect startup pitch helps entrepreneurs separate their companies from a growing amount of competition. Startup activity in the United States increased in 2016, continuing an upward trend that began in 2015, according to the Kauffman Foundation. All of this comes after startup activity reached its lowest point in the last 20 years in 2014.
A more competitive market reinforces the notion that startups need more than a good business idea to become successful — entrepreneurs must convince others to invest in their business. Making that case persuasively is as much science as it is art.
The following sections offer some guidelines and examples for developing the perfect startup pitch.
How to Make a Startup Pitch
Research
Make sure you research and double-check every detail of your presentation. You should have an understanding of your product or service, the market and how these two areas interact.
"What is your competitive advantage?" asks Bruna Martinuzzi, president and founder of Clarion Enterprises. "Show them how what you are pitching is better than what your competitors are offering—or at least, how it is different. Also show potential entrants in that space. What is your shield against those?"
You also need to understand your audience. Silicon Valley author, investor and entrepreneur Guy Kawasaki advocates using LinkedIn to look at everyone's background and find points of common interest that you can use.
Layout
Design is critical to a startup pitch. From graphics and other media to a polished startup pitch template, you can capture your audience's attention. Pay attention to how you showcase your startup visually. This is the age of billion-dollar startups like Tumblr and Fab, which have "simple, beautiful, intuitive design at their core," according to the Young Entrepreneur Council.
Another important point to remember is to be brief. Kawasaki recommends observing the 10/20/30 rule.
The optimal number of slides is 10.
You should be able to give your whole pitch in 20 minutes.
The ideal font size is 30 points.
Hook
Keep in mind that venture capitalists and angel investors are pitched to every day, according to Forbes contributor Erica Swallow. You'll need something unique and compelling to capture their imagination and attention.
"People are going to make an instant decision about your pitch," Kawasaki said. "They're not going to want to see your entire background, they're not going to want to get to know you, they don't want to be your friend. You are either hot or not, interesting or not. It's that quick."
Problem
Every business focuses on solving some type of problem. Describe and/or quantify the problem to help your audience understand that a change needs to happen. This presents the opportunity that your startup will capitalize on.
Unique Solution
Your company needs to have a powerful and unique solution to the problem you're trying to solve. "Investors aren't often interested in 'me too' ideas," Swallow said. "Capture their desire with something new, differentiate yourself by your unique value — what can your company offer that no one else can?"
Team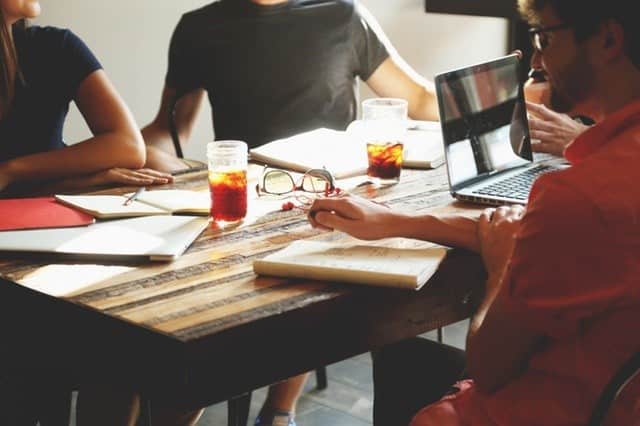 The members of your audience are investing in you and your team as much as they are in your company. Martinuzzi recommends adding a team slide that is relevant to your presentation. Introducing your team can help investors trust the people who make up your startup.
Traction
Use any metrics that demonstrate the traction your startup has made in the market. Investors want to see sales or proof of concept to understand how consumers will see your product or service. Other metrics include marketing efforts, cost of production, business figures and more.
Close
Provide a call to action for your investors. Swallow mentions asking for a business card or a chance to meet with an investor individually.
Practice
Pitching is not an innate talent; rather, it's an acquired skill. "It takes about 25 times giving the pitch until you're really smooth with the pitch," Kawasaki said. "This means you have to pitch all the time."
The Young Entrepreneur Council recommends finding a group of strangers willing to listen to your early pitches. You can sign up for Startup Digest and watch for public entrepreneur meetups and pitch events. You can volunteer to speak at a local high school or college. By working on your material in low-pressure situations, you'll become more comfortable and better prepared to make your perfect startup pitch.
Follow Up
Think about how you'll follow up. You should also prepare yourself for a positive or negative reaction. Follow up with everyone, but identify your top targets and react to them quickly. Have your team help you close with investors and create a relationship as fast as possible.
Best Startup Pitch Examples
A collection of some of the best startup pitch decks is available at Attach. Here are a few particularly noteworthy startup pitches.
Airbnb: The residential lodging company was seeking $150,000 at a $1.5 million valuation ($150,000 for 10 percent equity) in 2008. After a meeting with seven investors in Silicon Valley, five responded with rejections and two did not respond. Airbnb was valued at $30 billion in August 2016.
Buffer: Dharmesh Shah, who was an early investor of social media software company Buffer, considered the traction slide the most important. "We quickly realized that as first time founders, this was probably our only way to raise any money: By focusing everything on the traction slide," he said in OnStartups.
Foursquare: "Decks don't have to be super formal," Dennis Crowley, co-founder of technology company Foursquare, told Business Insider. "It's okay to stray from the 'business school 10-slide pitch deck template.'"
Crew: "Moving our traction slide from the middle of our presentation to the beginning, made a huge impact for our story," said Mikael Cho, CEO of technology company Crew. "We started speaking with new investors and it proved to be something that stood out. The first few times we presented this story, we received multiple invitations for follow up meetings. We could feel the emotional difference in this version of our presentation compared to the first version."
Crafting a Pitch or Presentation
Notre Dame of Maryland University's online bachelor's degree in business uses case studies, consulting assignments and a capstone course to give students real-world knowledge to use in their business career. Graduates are able to pursue entrepreneurial activities, leadership positions and career advancement in roles such as business analyst, accountant and public relations specialist.
The program takes place in a fully online learning environment.