It seems like all things of the internet are now related to mobile usage. Not only are an increasing number of users browsing their favorite internet sites on their mobile devices, but webmasters are also seeking means through which they can build their sites or tweak them without necessarily sitting in front of a desktop.
That's the idea behind GoDaddy's mobile-optimized web site builder called GoCentral.
This platform has already hinted of the fact that mobile website building could soon become the norm of the industry.
GoCentral is basically a platform that was designed to combine mobile website building with a set of integrated marketing as well as ecommerce tools. The platform gives everyone the capacity to build websites in under an hour using their smart phones or tablets.
Every website that is designed out of this platform is mobile-optimized and very professional. And with that kind of setup, easy browsing is achieved on either a smart phone or a tablet
However, data from this platform is offering some useful insights into how small businesses and consumers are using their GoCentral websites.
Here's what was observed: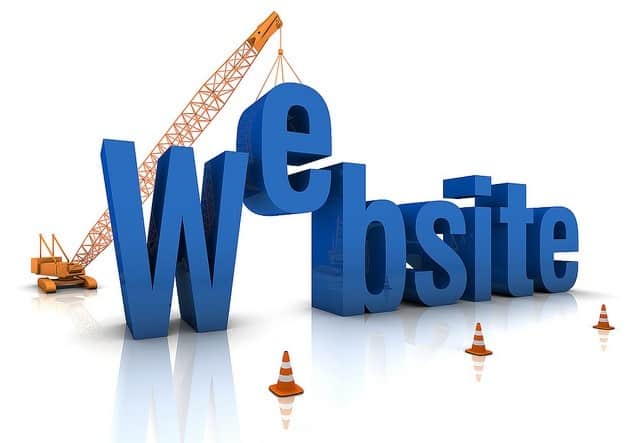 20% of websites built out of this platform were started, edited and setup using mobile devices. This estimate is considered to be more than what GoDaddy had realized in their previous website building tool.
65% of consumer payments were done using mobile devices. These payments used platforms such as PayPal, Apple Pay and credit card payments.
53% of traffic that was received by GoCentral sites came from smart phones and tablets. Finally and most importantly, 80% of sites built using this platform were published the same day. Isn't that an inspiration to the industry?
The new features of the platform
Constant iteration of the platform ensures that new features are delivered onto it almost every week. This reduces friction while in the process, increasing sales for small businesses. What is more, GoDaddy stated they were working round the clock to make GoCentral websites even more successful. For example, the company introduced Apple Pay into the platform and also ensured that they were intelligently handling shopping cart abandonment, thanks to the introduction of abandoned cart recovery feature.
Other features which were added into the platform included SMS-notification system where GoCentral users could receive text message notifications on orders along with a link to manage fulfillment on the go.
The platform also introduced PayPal One Touch where buyers can order items without having to manually enter their credit card numbers.
Finally, the company is intending to include the Tap to Buy with Apple Pay feature on the product description. This means that users will be able to order the product while bypassing the tedious online checkout process. This is expected to significantly increase orders for single items because these items are mostly sold by small businesses.
Alongside these features, the platform has also added a blog section where users can import blog feeds from other websites around the internet. This is to add value to the platform's integrated feature which includes a set of SEO tools, email marketing, and Facebook page syndication.