Whether you call them e-cigarettes, e-cigs or the whole process vaping, the basic tech behind it is the same – it is a way for smokers to quit smoking tobacco cigarettes.  There's a huge amount of debate about the topic now but the central questions for most people considering using them as a stop-smoking aid are simple.  Are they safe and are they heathier than smoking?
The health question
Let's start with the second question – is using e-cigs safer than smoking?  While there is still some debate around the world, several key facts have been highlighted that are almost universally agreed upon:
People die from the tar in cigarettes rather than the nicotine
There are 5000 chemicals in cigarette smoke, of which 70 are carcinogens (cause cancer) and e-cigarettes don't create tobacco smoke
E-cigarette liquid contain only a few simple ingredients, one of which is usually nicotine which is the addictive substance in tobacco cigarettes
So while the question of whether e-cigs are safe is still not conclusively answered, there is plenty of evidence that shows the risks using these cigarettes is much lower than the risks from smoking tobacco cigarettes.
Are e-cigarettes safe?
The other question is whether this tech is safe – there always seem to be horror stories about exploding e-cigarettes and other such frightening tales.  Of course, any piece of technology can malfunction but as tech fans know, if you buy good quality gear, the chance of this kind of thing happening is greatly reduce.
Here are five examples of top quality e-cigarettes currently on the market that have passed the safety and use tests.
Joyetech eGo AIO Box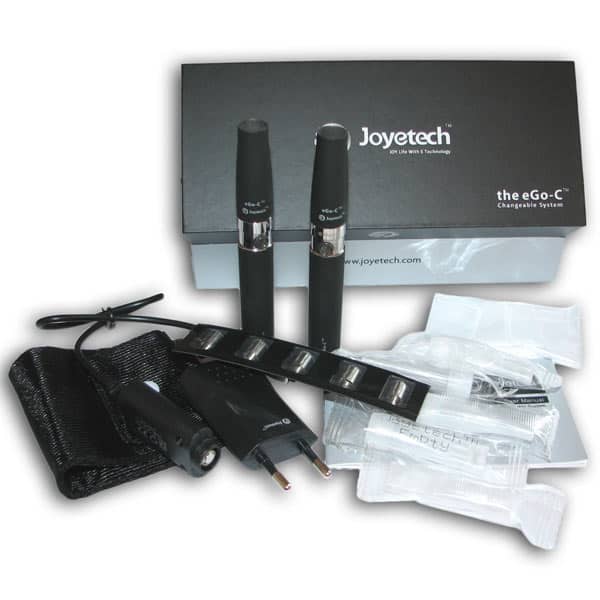 The Joyetech eGo box offers an all in one starter kit for anyone looking to switch to e-cigs.  It features a tank and built-in battery as well as a sleek compact design.  It is even customisable with options to modify it to suit your tastes including changing the light on the HUD display.
Aspire Pockex
The Aspire Pockex is perfect for casual or light users that has a powerful set up producing a rich vapour.  It uses a cap to make refilling easy – simply unscrew it and drip in the liquid.  There are also plenty of colour options.
Innokin CoolFire IV TC100 & iSub V
This e-cig from Innokin uses the latest AETHON chipset with over 100W power and also the ClearWave noise cancellation technology.  It comes with an iSub V Vortex Tank for a powerful product with good flavour and output.  It also comes in a range of colours.
Smok Brit One Mini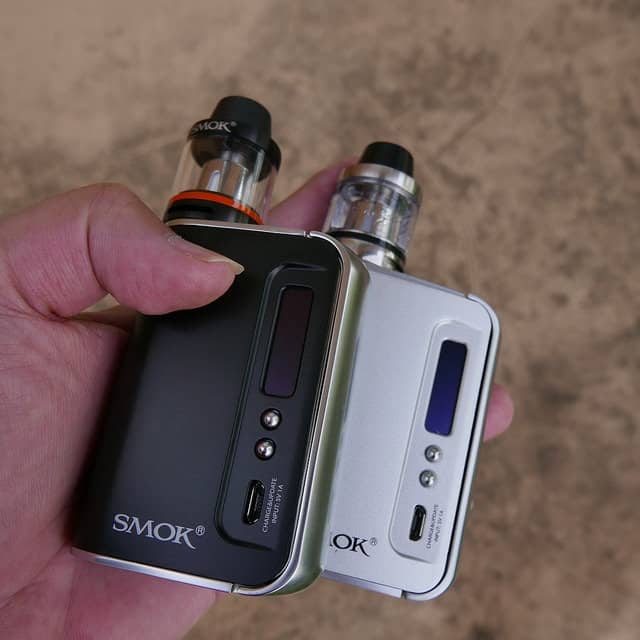 If you are looking for a compact design e-cig with plenty of power, the Smok Brit One Mini is ideal.  It has a 22m flavour tank and super-sized dual core atomiser.  It is a great beginners piece that doesn't have too many fussy customisation options and comes in black and silver.
My Von Erl Starter Kit
Another great starter kit, the My Kit by Von Erl is one of the first to use disposal capsules rather than refillable tanks for ease of use.  It also has a sleek, modern look that resembles a USB stick rather than an e-cig.
Conclusion
The key to getting safe and quality e-cigs is to use good quality equipment and top quality liquids.  By using the right equipment, you can easily switch away from tobacco smoking and gain the health benefits associated.