Origym is proud to announce the official launch of their new innovative learning platform for their personal training students to give them a more readily available learning experience through the medium of technology.
Origym is a training provider for the fitness sector providing recognised fitness qualifications for those looking to become a gym instructor or personal trainer.
Origym pioneers learning through offering personal training qualifications that are internationally recognised, backed by Skills Active, fully REPs accredited and Ofqual regulated.
With the emergence of technology being utilized to enhance learning experience and accessibility to students Origym has created a brand new e-learning  platform for students to utilize so they can access more resources both whilst at home and on the move. The platform is completely user friendly for both mobile and desktop so whether student's are commuting or within the comfort of their own home they can access the full range of features and literally learn from anywhere that has wifi access.
Director of learning, Steph Roberts said " The platform is fully interactive, which will allow students to engage with the learning resources more than just reading through a manual as well as offering a more visual alternative than the other resources that we currently provide."
FEATURES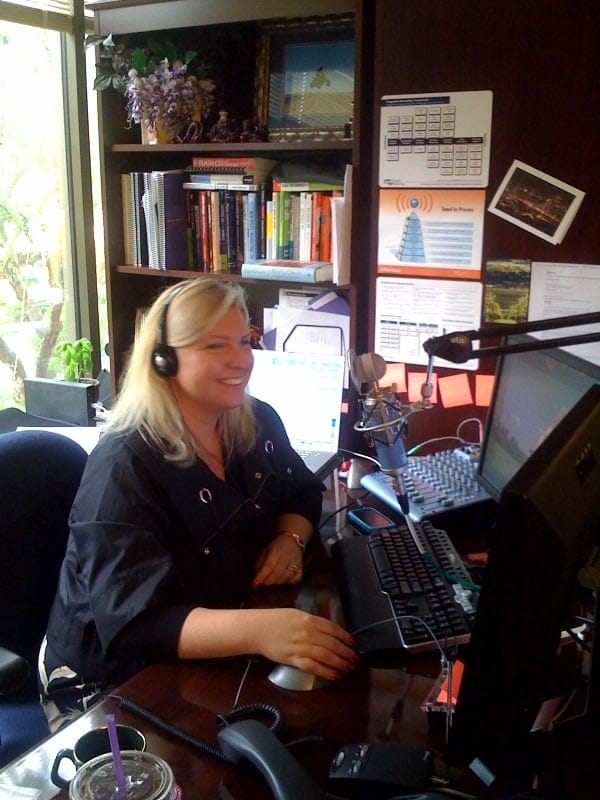 WEBINARS
The utilization of webinars, which are performed live several times per week on different modules allows students to communicates distantly with qualified tutors as well as identifying the modules they actual need assistance with and in relation to the stage they are at with their learning. Recordings of every session is available for download and can be accessed at any point in time.
ONLINE CLOSED FORUM
In addition to just our basic email and phone support, the platform has an online forum where students can help each other, interact and request further support from Origym's online tutors to create a classroom feel online.
Head tutor and online tutor Naomi Green added " Through creating a virtual class room allows our students to actually decrease our work load as they quite often answer each other's questions in the same way that a Facebook closed group can operate. The additional helpc entre features with pre-set frequently asked questions saves me answering the same questions day in day out making my job much more fun."
INTERACTIVE E-LEARNING
The learning material is fully interactive, allowing student to really engage with the material they are digesting through asking questions through a multitude of ways to maintain the learner's interest, with audio as an extra optional feature, which is great for the visually impaired.
Steph went onto to say "Origym is trying to create fitness courses that are readily available to all disabilities and through creating more visual and  audio based options allows us to be able to cater for this market. We are examining ways to implement brail learning resources too, as we want to encourage and frontier more trainers that do suffer from a disability to help motivate and most importantly inspire others."
VIDEOS
There are videos of the practical work that student's will learn which are visual with teaching points highlighted and carefully placed pauses for student's to take notes and be able to relate to their own practical training plans.
Origym Founder, Luke Hughes said " I always learnt best from videos, hence why I tend to YouTube Everything for my own learning development, so it makes sense to give this option to our students. With the understanding that most of us learn visually, especially those looking to become a personal trainer, the harnessing of videos for the practical implementation of exercises allows students to learn through this mechanism and apply the theory names of the exercises into real life.
INTERCACTIVE QUIZZES
The quiz element of the site is dynamic and challenging to give their students an extra dimension to just direct learning from a textbook or e-manual. They are fun, yet frustrating when you don't know the answer, which I is designed to inspire students to go back and revise on areas they got wrong.  With 15 quizzes per module set out in different ways on top of the questions asked after each section there is plenty of topics covered and student's could just utilize this resource to get qualified.
Luke added "The quizzes were created in response to the governing bodies restriction on issuing of real, past exam papers and frequently students want to get as much exam practice in as possible, therefore we decided to create our own digitalized version in the form of quizzes which mirror image the style of questioning that they will encounter."
With a mobile app for students soon on the horizon, Origym is certainly trying to move with the times to stay ahead of the game in a very competitive industry.