It's an exciting time to be involved in the Virtual Reality sector. From the way that Oculus Rift is revolutionizing gaming to the rapid growth of Google Cardboard users, VR is quickly moving from the margins to the mainstream.
The way that people are using VR isn't all about entertainment either. The ability to create, inhabit and manipulate virtual worlds is transforming fields as diverse as piloting fighter planes, carrying out heart surgery and designing retail environments. Here are some of the most radical trends to watch as VR takes over.
Changing the Way we Shop
Retailing is going to be totally reshaped as VR becomes an everyday technology. In fact, some of the world's biggest retailers have already embraced headsets as a key part of their marketing plans.
Ikea, Lowe's and the North Face all allow customers to slip on headsets at home and check out furniture, all-weather jackets or tents, giving them a sense of what they could purchase.
Stores like Lowe's offer something even more complex (and exciting). Their VR design tools enable designers and buyers to create virtual models of kitchens or living rooms which can then be explored using a simple headset. Making design decisions in the home is becoming much simpler thanks to VR technology.
Shaking Up the Real Estate Sector Forever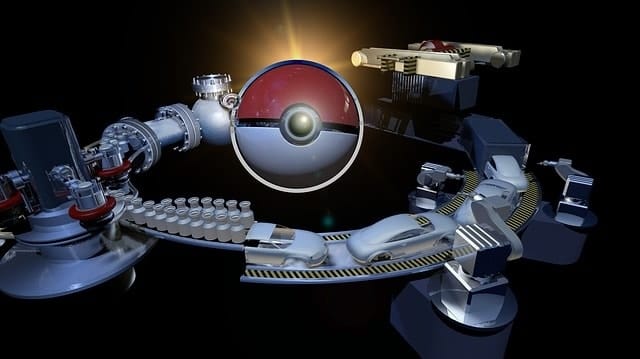 The property sector is another place that VR is having a massive effect. Previously, real estate agents have had to show clients around properties in person – a time consuming and often fruitless process.
VR headsets are allowing forward-thinking realtors to display their properties at a much lower cost, and enabling buyers to check out a wide range of locations without leaving their offices.
This isn't a fringe technique either. VR accounts for a $1 billion chunk of the global real estate market, a proportion that Goldman Sachs predicts will treble in the next five years.
At the moment, VR is mainly used by high-end buyers and sellers, but within a couple of years everyone could be slipping on the Google Cardboard viewers to catch the latest apartment listings before they are snapped up.
Training the Workforce of the Future
VR also has huge potential in training workers across a dizzying variety of fields. Think about the possibilities. Virtual worlds can simulate anything from hospital theaters to packed school classrooms.
Healthcare is a great example. Instead of staging expensive training exercises, American healthcare providers are now routinely using VR to train paramedics and surgeons. For surgeons, this is truly game-changing, enabling them to run through complex operations again and again without risking any patients or wasting cadavers.
All areas of the working world will be transformed by VR technology. In dentistry, the HapTEL virtual chair places digital patients in front of trainees.
Educators are also now able to stand in front of demanding classes filled with avatars instead of real students. Everywhere you look, VR is changing the way we prepare for our professional lives.
Fighting Wars in Completely New Ways
Given the technology's power, it was inevitable that militaries across the world would seek to use it to their advantage, and they are definitely doing so.
The British company Plextek has used the Oculus Rift's Unity add-on to create immersive environments where infantry, engineers and medics can take part in military exercises.
South Korea's DoDAAM has also used the Oculus Rift to hone the country's fighting capacity. They have developed a harness that synchs up with the VR headset, simulating parachute drops with an incredible degree of accuracy.
Turning us on Like Never Before
Adult entertainment is another sector where the appeal of VR is obvious and its implications are huge.
Cutting edge adult companies like AliceX are turning the experience of text, video and audio based chatrooms into something much, much more erotic and fulfilling.
By using VR headsets and the latest augmented reality devices, these companies are allowing users to interact with virtual partners, exploring their deepest fantasies in an unprecedented way.
You can also imagine how VR will allow couples to interact and achieve intimacy, even though they may be hundreds of miles apart. The days of phone calls and video chats is gone. The future of erotica and romance alike lies with companies that know how to use VR headsets to their advantage.
A New Era of Human-Machine Interaction
VR is set to be one of this generation's transformative technologies.
VR is training doctors and dentists, cutting the cost of healthcare and making it safer. It is protecting and training soldiers and the medics that treat them. It's allowing home buyers and designers to visualize spaces before they make a decision and, just as importantly, it is presenting completely new erotic possibilities.
As VR becomes mainstream, few areas of human life will be left untouched.