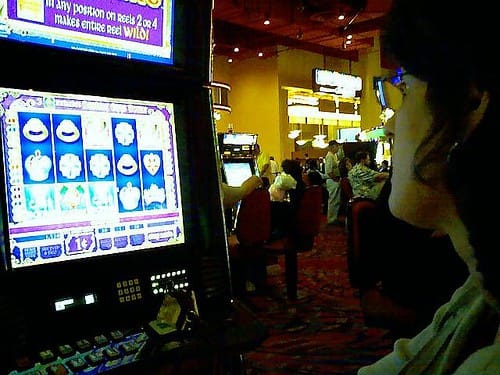 "Russian Treasure" (CC BY-SA 2.0) by subewl
A 2015 study by Business Wire has shown that women are responsible for 49% of online gambling in the US, and these figures have been steadily rising by the year, up from 42% in 2012. Divas are also spearheading gaming trends, such as casinos geared specifically towards women, and games that incorporate more social aspects including chat features on roulette and blackjack tables. Online casinos have even begun to change their marketing strategies to reflect women's influence the online gaming sector.
The shifting demographic
Online casinos can bring the casino experience to anyone with access to the internet, and in doing so have tapped into new audiences. The typical online slot player now, according to a study from Oregon State University-Cascades, is a female homeowner between the age of 55 and 60, educated and with an average household income of more than $55,000. For some, this may come as surprise as often in the media casino users are portrayed as 30-something-year-old men.
There has been a massive increase in sites offering free-to-play games over recent years to give new users an opportunity to learn how to play games before staking their own money on them. This is one of the user-friendly features of online casinos that have opened them up to wider audiences. Others include detailed instructions for the games and 24-hour helpdesks at most of the big sites.
Sociability is the key
Past studies of casino demographics have found that around 51% of casino visitors stay in touch with people they meet there through email on a regular basis. Online casinos are now tapping into that sociability aspect and using it to attract more players. The modern internet era in which one in four people chat more online than they do in person is also a huge factor that has led sites to exploit this added dimension. Sites that can entice customers, especially divas who enjoy socialising online, can beat the competition.
Divas can log on sites like award-winning 32Red to play games geared towards them including Ladies Nite and Bridesmaids – which are just a couple of 350+ slots from 32Red – and see that there are also links to live casino rooms. On these live roulette and blackjack tables, players can chat to other users as well as the croupier. It changes the whole online casino experience from being a private one to one that involves social interaction. This can even lead players to return to game rooms to chat to friends they have met in these settings.
Where 32Red has a wide range of games to appeal to an extensive target audience, other casinos have decided to specifically target women, highlighting just how big an influence divas are having on the online gambling scene. Pink Casino has games that are specifically oriented towards women, like Golden Goddess and Pixies of the Forest. 888ladies is another gender-specific site that looks to attract users through community blog-style articles that have a similar tone to Heat magazine.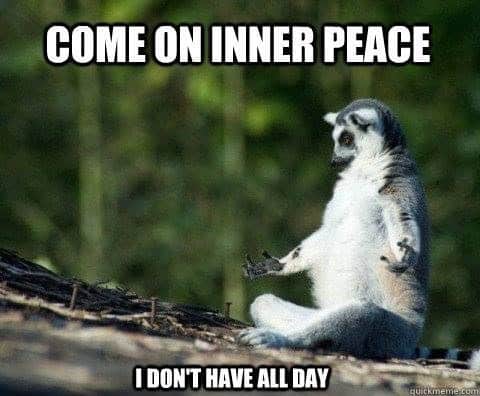 "Come on Inner Peace! I don't have all da" (CC BY-SA 2.0) by keepitsurreal
Changing marketing strategies
This diva-led online gaming revolution is even influencing businesses to alter their marketing strategies in such a way that will appeal to women more. The research from Business Wire has found that mobile users skip through advertising without really paying attention to it, and companies should target potential customers through other, non-intrusive methods on social media. 32Red offers are more personal, humorous approach through its official Twitter account where it uploads viral memes and jokes designed to brighten up people's days but also to remind them of the brand. People want to be entertained when they use social media, and are much more likely to follow a company if they are providing entertaining content. Of the 500 million tweets sent each day, boring uploads just aren't going to cut the mustard.
With the number of divas playing online games increasing by the day and businesses realizing this, could it lead to even more female-specific sites? Will male gamblers soon become an afterthought? As it stands, women are certainly leading the way in all the latest trends.