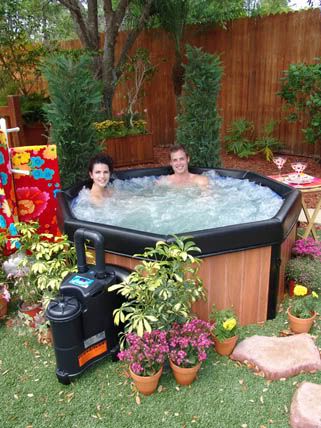 For the frequent traveler or the compact yard, this portable spa could be the answer you are looking for. The makers insist that the portable spa is easy to set up (less than 30 mins.) and the relaxation of a spa can be quickly taken advantage of with this setup. Using a "simulated redwood" look and a portable concept, the spa can be taken on trips if you are an RV enthusiast or used in a smaller yard periodically.
No tools needed, uses a 110 plug and only 9 amps, contains 127 powerful turbo microjets to massage your body and can fit from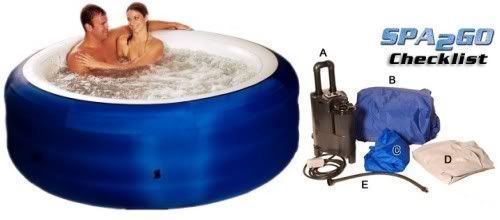 4-6 people easily into them. I live in an area with many travelers and this seems to be a nice alternative for RVers or those that come to the area for only 4 months out of the year.
With two options available, you can choose which portable spa is needed for your vacation home or elsewhere. Simply visit this site and choose the one that most fits your needs.