There's no doubt about it: Bitcoin is on the rise. The value of the cryptocurrency was 70 percent up year on year at the end of 2016, while quarter one alone saw some $1.1 billion invested into Bitcoin and blockchain tech startups. And while the currency is facing some issues regarding its scalability, it's undeniable that Bitcoin is receiving more mainstream media attention than ever before.
Whether it's news reports on its fluctuations in value or human-interest investigative pieces into enigmatic creator Satoshi Nakamoto, Bitcoin is virtually everywhere you look these days. As the virtual currency receives more mainstream attention and celebrity endorsements from the likes of Mike Tyson and Ashton Kutcher, it's only inevitable that Bitcoin would have eventually made the jump into the world of popular culture.
With this in mind, today we're taking a look at some of the most interesting uses and depictions of the cryptocurrency from across the entertainment industry.


"Best money closer to the top." (CC BY-SA 2.0) by zcopley
As it has such a strong link to technology, it's perhaps inevitable that Bitcoin has inspired a number of video games. With some, the link is immediately obvious: Bitcoinmillionaire, for example, is a browser and app-based educational game that teaches users about the currency through a trivia-based interface that rewards users with virtual Bitcoins.
BitQuest, meanwhile, is an open-source Minecraft server with a Bitcoin-denominated economy: users can actually mine for Bitcoins as they would mine for emeralds in the vanilla game. The iGaming industry has also embraced the currency, with a number of slot games that either use or are inspired by Bitcoin. On BitCasino, for example, you can find a number of slots based on Nakamoto himself, such as Satoshi's Secret and Satoshi Blackjack; the site also runs on the Bitcoin currency exclusively, although it supports different payment methods.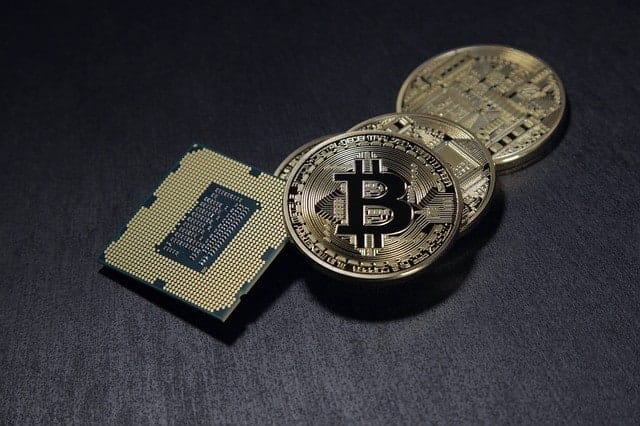 "Bitcoin" (CC BY-NC-ND 2.0) by Tiger Pixel
Elsewhere in the entertainment world, Bitcoin has been featured in a number of TV shows since its inception in 2009. A 2012 episode of the long-running legal drama The Good Wife, Bitcoin for Dummies, was based on the cryptocurrency and contained many veiled references to its mysterious creator. Bitcoin has also made appearances in series including Jeopardy!, Person of Interest and House of Cards. It even spawned a full series loosely based on the currency – Crackle's StartUp – which has recently been renewed for a second season.
Perhaps no TV appearance for Bitcoin has been as significant as its emergence as a gag in beloved mainstream animated series The Simpsons, however. In series 25, episode seven of the Fox-produced show, Krusty the Clown made a reference to the currency to Lisa Simpson. Not only that, but the Simpsons/Family Guy crossover episode also featured a Bitcoin shout-out in the form of a satirical billboard advertisement.
The Simpsons' writers are renowned for keeping their finger on the pulse of what's hot and trending over the course of the show's 28-year history, and the inclusion of the cryptocurrency as even a merely passing reference is indicative of its growing mainstream appeal.