The best Android tablet in the market doesn't always have to be the biggest, fanciest, most expensive models you can get your hands on. You'd be surprised by how many people pass up on faster, stronger machines just because they stick to brands and models they're already familiar with.
So without further ado, here are 8 of the most important specs you need to check up on when shopping around for the best Android tablets in the market:
1. Screen Size. You have phablets on the 5 to 6-inch side. Then you have smaller tablets measuring 7 inches. Medium tablets measuring 8 to 9 inches. Then you have the large tablets at 10 inches, with anything larger going on the XL scale. Small tablets are good if mobility is a priority, as you can pocket them or slide them in a purse. Bigger tablets are best if you plan to keep them around the home or office, where you can safely set them down when not needed.
2. Screen Resolution. A 1280x720 (aka 720p) resolution is the bare minimum you need for good Android tablets. This resolution works well for tablets with smaller screen (5 to 8 inches), but the pixels will start to show up on larger screens. This is why best Android tablets in the 9 and 10-inch category need to work with 1290x1080 (1080p) resolutions at the very least.
3. Processors. Take note of the central processing unit (CPU) and graphics processing unit (GPU). Google them up and check when those processors were first released. Newer is better. It is a crude rule of thumb when it comes to processers, but there are just so many different processors out in the market. The date of the of processor's release will gives you a rough idea of how well they perform – and how power-efficient they can be. Newer processors are not just faster, but they also consume less electricity as well. This in turn should lead to longer battery lives.
4. RAM. Most of the great Android tablets come with around 2 to 4 gigabytes of RAM. The best Android tablets on the higher end, however, come with 8 gigabytes of RAM. The more RAM you have, the faster apps will run. Get enough RAM, and you can run multiple apps at the same time without noticing a significant slowdown on your tablet.
5. Storage. Internal storage capacities on the best Android tablets range between 8, 16, 32, and 64 gigabytes of memory. Get more internal storage if you plan to install a lot of memory-hungry apps, like games and office apps. Then there are external storage options that let you swap out SD cards. These external storage options are a must if you plan to store a ton of files (i.e. music, video, pictures, documents etc.)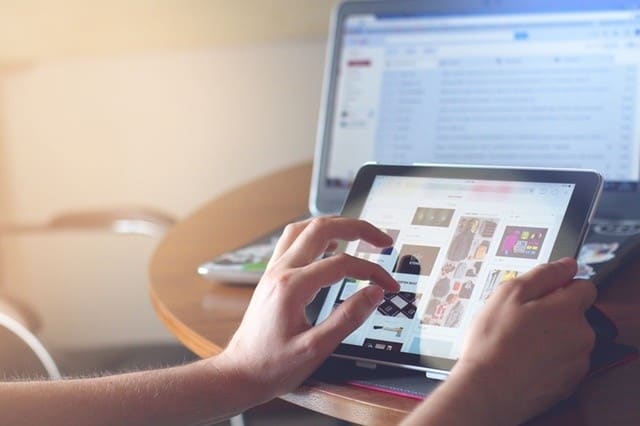 6. Ports. Most tablets usually stick with micro-USB and 3.5mm audio jacks, though other options can help make your tablet more versatile. USB 3.0 ports can make file transfers via compatible cables and devices go faster. HDMI and mini-HDMI ports can help hook your tablet up to TVs or computer monitors. The best Android tablets even have magnetic suction interfaces, which can transform them into laptop computers when paired with compatible keyboards.
7. Wireless. Standard Wi-Fi and Bluetooth are a given for virtually all tablets. However, the cool Android tablets have other wireless options as well. Infrared so they can work with remote-controlled devices. Some of the best Android tablets can also connect to 3G, LTE, and 4G networks. This lets you hook up to mobile Internet, which is a must-have if you're getting tablets to work on-the-go.
8. Battery Capacity. Check the battery capacity of a tablet in milliampere hours (mAh) and compare it to the size of the display screen. A massive 11,000mAh battery might power a 7-inch tablet for more than a dozen hours, but it'll only have enough juice for 4 hours of regular use on a 12-inch tablet. Knowing the capacity of the battery can help you better confirm whether the estimated usage time on the label is accurate or exaggerated.